The State of Data-Driven Personalization in Banking, 2021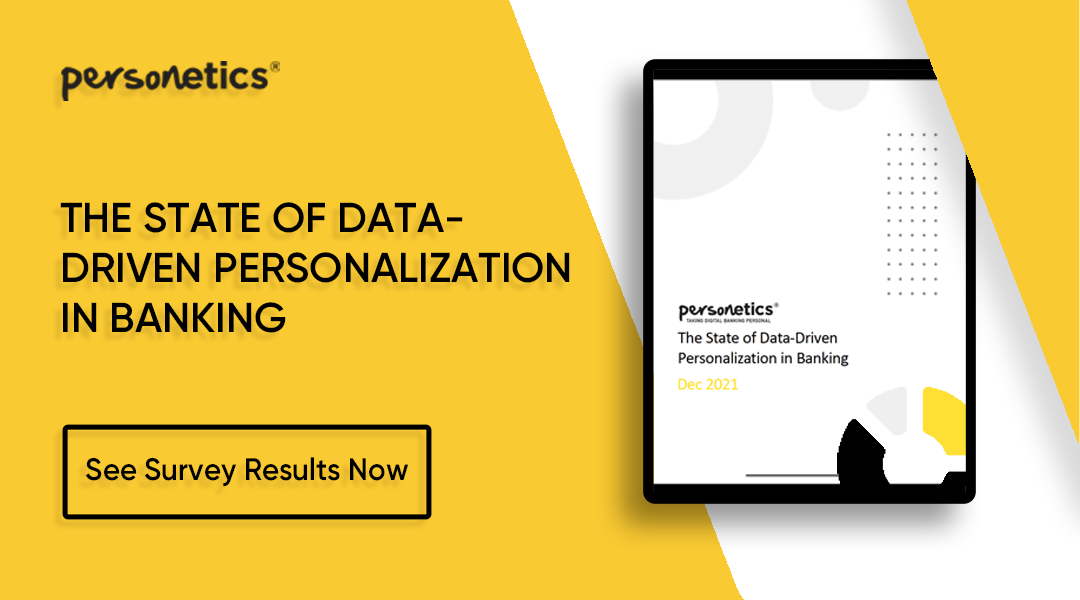 The rise in digital banking usage may have been accelerated by COVID-19, but the shift to go digital started well before 2020.
And while the medium may be different, the need to build customer relationships to boost engagement and monetize relationships, remains the same.
We surveyed bank executives from the leading banks across the United States to uncover the priorities of today's banks, how they are managing the challenges of increased customer stress, dwindling branch visits, lower customer loyalty and trust and the ways in which they are looking to leverage digital customer experiences to grow revenue and engagement opportunities.
The results are an exciting look at the future of financial institutions, and how digital initiatives need data-driven personalization to improve customer acquisition and retention.