February 2, 2023
Todd Lane, CEO of California Coast Credit Union: Competing With Giants on Member Personalization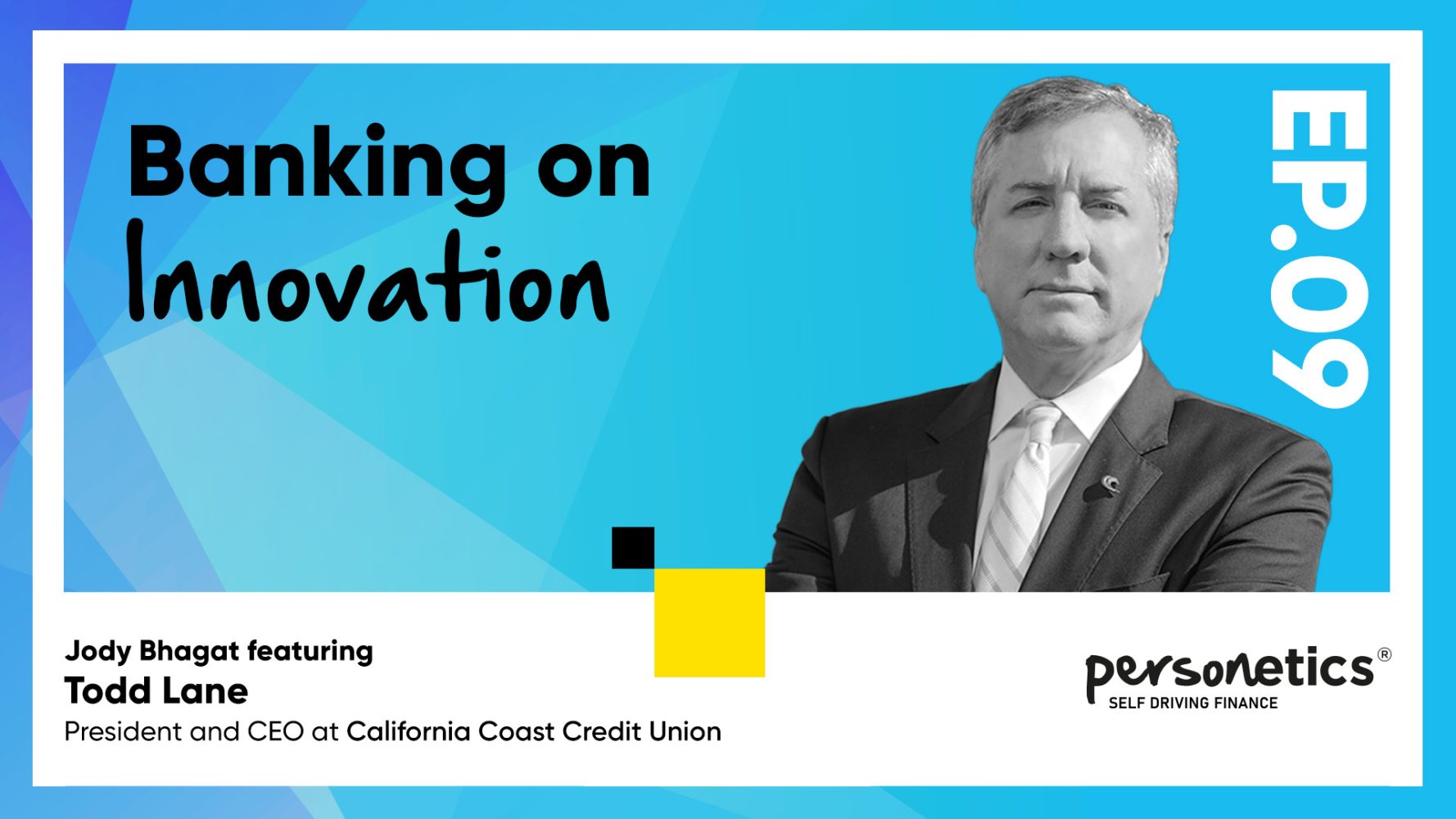 Our next guest on Banking on Innovation, our leadership Personetics podcast, is Todd Lane, President and CEO of California Coast Credit Union, a $3.6 billion credit union based in San Diego.  Todd was appointed Chief Financial Officer of Cal Coast in 2009 and has served as president and CEO since 2015. He has spent more than 30 years in executive positions in the financial services industry.
Cal Coast serves nearly 200,000 members – all of whom live or work in San Diego or Riverside counties – through its local network of 26 branches and 60 shared branch locations Despite the modest size of Cal Coast, Todd brings a bold ambition when it comes to personalizing the member experience.
"The credit union market in California is very unique, and that plays into the approach that we are taking in terms of technology, personalization, and membership," says Todd. "We have to compete with the big guys. And the only way to do that is to own the member experience. Most smaller financial institutions, community banks, and credit unions don't own that member experience today. They rely exclusively on others – and we think that's a mistake."
A strong founding philosophy
Prioritizing the member experience is in Cal Coast's DNA. It was founded in 1929, during the Depression, by teachers who wanted to serve the needs of educators in the community and give back to them. In fact, I first met Todd at a fundraiser for Cal Coast Cares Foundation, which provides grants and scholarships to schools, students, and educators in San Diego and Riverside counties.
This guiding philosophy is a galvanizing force for the organization.
"We feel an obligation to live our purpose," says Todd.  He partially attributes Cal Coast's growth to this genuine commitment to serving and being a visible presence in the community.
By this he means that they are committed to working closely with members to improve their financial wellness.  For example, when he started at Cal Coast in 2009, a group of employees formed a "Member Care Unit" to help members struggling during the recession. They agreed to modify their loans provided the members went through financial counselling, started budgeting with the help of the team and changed their spending habits.
Increasing prosperity through a simpler customer experience
The challenge is to take this commitment to improving members' financial situation into a digital world. For Todd, technology is an enabler – not a barrier.
"Employees across the organization allow us to live our purpose. They're the boots, the hands, the heart of the organization. But we have to be very conscious of our bottom line and be efficient, and that's where this personalized, proactive support comes into play. Certain programs we're trying [to implement] manually are not scalable, so we're trying to accomplish them in an automated fashion. The need is far greater than we can deliver without technology."
The focus now is on using data, artificial intelligence, and partnerships to create a simpler customer experience and essentially to automate the kind of personal attention given through the Member Care Unit.
Todd illustrates this with an example from his own life. Every time he receives a paycheck, he transfers money into his mortgage, and then he transfers a variable amount into his savings account – both manually.
"Through the use of technology and data-driven personalization, the credit union ought to be doing those transactions for me automatically. It took me a while to figure out how much I could save each paycheck, but the credit union has the data and could figure it out for me. That's where we're going, and it fits very well around our mission of simplifying members' lives and banking experience and also increasing prosperity."
At Personetics, we agree with this sentiment.  Financial institutions should combine a deep understanding of customer behavior with advancements in machine learning to "act on behalf of customers" and help them save, invest, or pay down debt.
Getting support from Cal Coast's board
Bringing Cal Coast's board along on this journey has been essential.
Todd's argument to the Board was that customer experience on digital channels was going to become far more important than loan rates, so if this capability was not implemented, customers would leave them.
"That was foreign to our board at the time, because we [already provided] a great experience," he says. "You go into a branch and the staff are nice to customers, they say hello to them. But that's just a fraction of what customer experience means today. I talked about the exponential growth in engagement via a mobile device."
Todd says they understood the need despite "looking and acting like a very traditional banking board," because like all their customers, they belong to what he calls "Generation-C", or Generation Connected, and use bank branches less each year.
Reinforcing that vision has been critical to maintain the board's support. Todd and his team continually paint the picture of "what the end state potentially looks like" and bring in experts to expand on that and point out milestones reached.
"So the board are absolutely believers."
I had the opportunity to witness this first-hand. Todd invited me to spend an afternoon with the board of directors to discuss the current state of, and future opportunities with, data-driven personalization.  We discussed how industry leaders globally are leveraging advancements in data analytics to improve customers' financial well-being. It was inspiring to see their level of engagement and commitment to personalizing the Cal Coast member experience.
Trust in the brand and the algorithm must occur in parallel
Looking to the future, Todd says that Cal Coast will succeed in owning the customer experience if it can maintain the historic trust of its members in its brand, despite challenges from other players in the market.
"Someone from McKinsey once said to me, 'Once fintechs digitize trust you're out of business because that's the value proposition of credit unions.' That made a huge impression on me and helped me understand that we had to form partnerships with fintechs because that's how they're trying to win. Banks are also sort of trying to achieve that same member experience that we have, but they're missing that trust part of it…"
But trust in the brand is not enough. In parallel, members also need to trust in the institution's algorithm and analytics capability, so the credit union can provide the right kind of advice on all channels.
"Unlike many of our banking competitors in this community, we have built-in trust and a track record. We've just never used the data in a constructive way."
While Todd acknowledges that Cal Coast – like most banking institutions – still has a long way to go, he says he worried about smaller community banks and smaller credit unions that have not even begun this journey or are beholden to a platform provider which is going to provide a very generic customer experience.
As digitalization accelerates, particularly in a rising rate environment, the performance gap between industry leaders and laggards will expand.  Size has little to do with it; smaller institutions will be counted amongst the leaders, provided they have a strong member-centric orientation, a practical view around how to execute and the ability to pivot and adapt – as Todd and Cal Coast are demonstrating in their journey.
How can you listen to the podcast?
Please tune in and join me and my guests on this journey. Episodes of Banking on Innovation will be released every 2 weeks.
You can access new podcast episodes here: Spotify, Apple, and Google.
Connect with podcast host Jody Bhagat on LinkedIn: https://www.linkedin.com/in/digitalbusinessgrower
Want to explore how your bank can harness the power of AI to engage and serve customers? Request a demo now
Latest Posts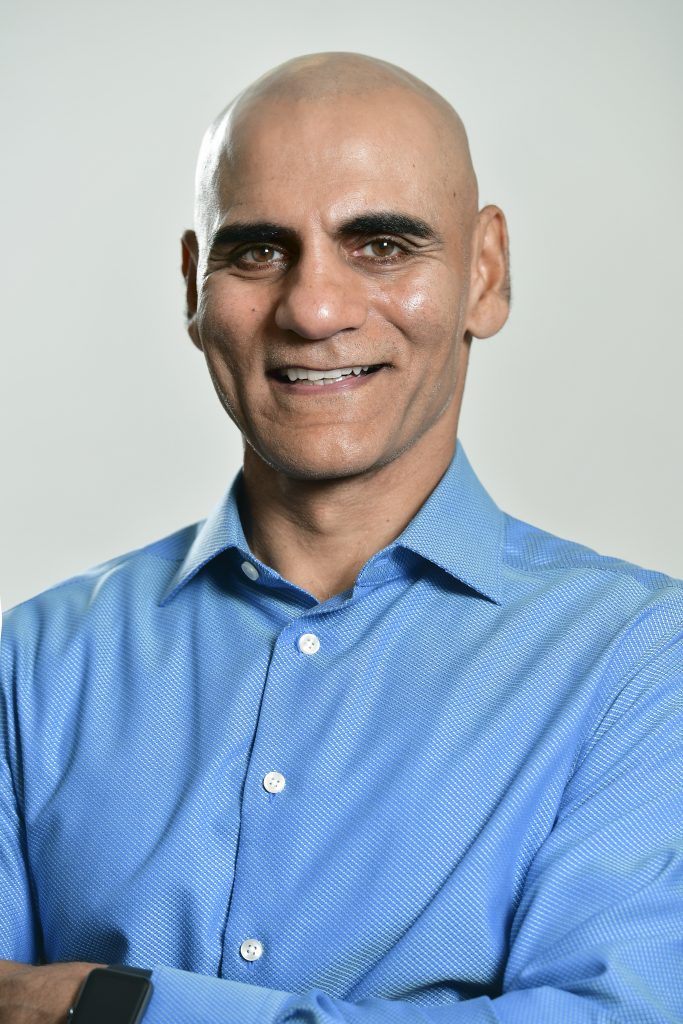 Jody Bhagat
President of Americas, Personetics
Jody brings deep operating experience in financial services – managing direct channels, launching digital ventures, and leading digital transformation programs. He was previously a Partner at McKinsey & Company, where he helped financial institutions define and execute digital transformation programs to drive customer growth and operating efficiency. Jody also served in senior digital operating roles at U.S. Bank, Wells Fargo, and Providian. In these positions, he led digital sales and service functions and direct to consumer businesses to deliver organic growth and enhanced customer experience. Jody has an MBA from Northwestern University and a BS in Computer Engineering from The University of Michigan.