March 22, 2020
How UOB's TMRW Quadrupled Its Engagement Rate in a Year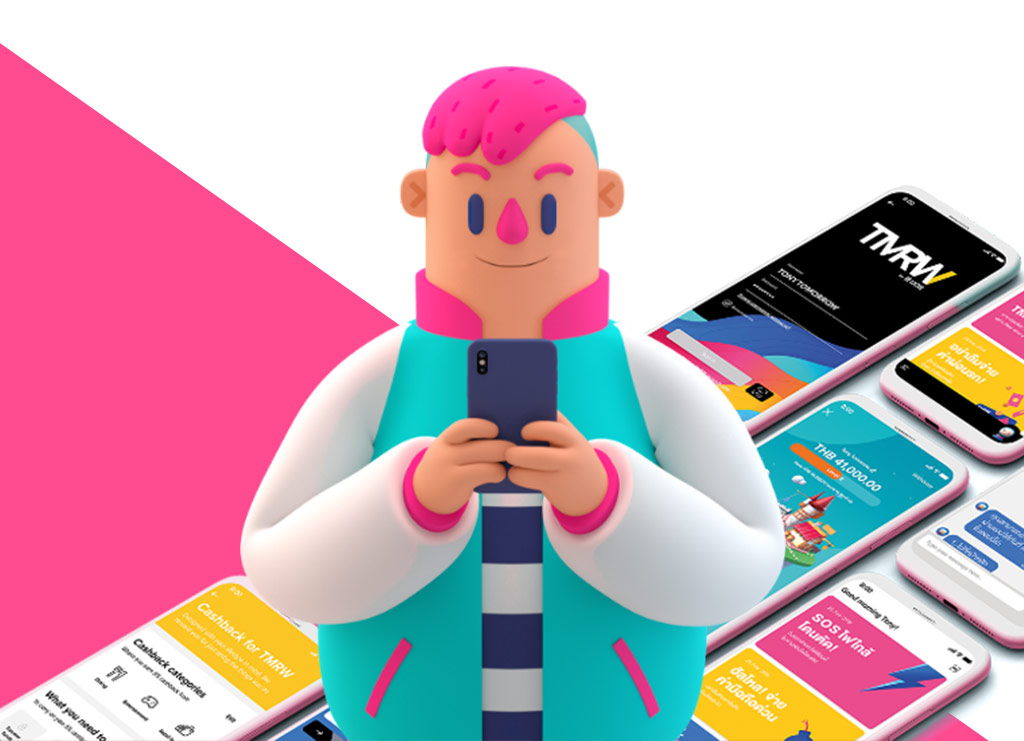 Written by Rachel Hirshfeld
When United Overseas Bank Limited (UOB), one of Asia's leading financial institutions, launched TMRW, the first mobile-only bank targeting ASEAN millennials, it never thought the results would exceed all expectations.
After just one year:
TMRW quadrupled its customer engagement rate — its key measure of success
TMRW quadrupled its Net Promoter Score (NPS), an industry standard that measures customer loyalty and satisfaction
2/3 of TMRW's new customers came from referrals by happy customers
So, What Are the Underlying Reasons for TMRW's Success?
1. Understanding Customers on a Deeply Personal Level
As an innovator in the financial industry, UOB knew that it needed to provide TMRW's digital banking customers with a hyper-personalized, proactive and data-driven experience in order to increase customer engagement, retention and loyalty.
"Our focus at UOB TMRW is always to create a delightful banking experience for each individual… We wanted to sharpen the information that we provide our diverse customer base so that it is always relevant and personalized to each individual," said Mr. Aaron Chiew, Head of Digital and Mobile, Group Retail at UOB.
To accomplish its mission, UOB TMRW implemented Personetics' AI-powered personalized "insights," which offer stand-alone bite-sized information about a customer's financial activity, into its mobile-only bank.
Some insights include:
Recognizing when customers have enough money in their checking accounts to transfer over into their savings accounts
Helping customers save for an unexpected expense the following month
Identifying when customers are paying double for subscription-based services
Alerting customers regarding possibly fraudulent transactions in their accounts
And more
2. Developing Custom Insights Unique to TMRW's Audience
While UOB implemented dozens of Personetics' "out of the box" insights, it used the Engagement Builder to create custom insights, specifically geared to its target audience. Personetics' Engagement Builder lets banks quickly and easily create their own unique custom insights and seamlessly embed them into their banking apps — without help from IT. By creating its own catalog of  insights and promoting timely offers branded with the app's look and feel, TMRW was able to rapidly respond to market changes and differentiate itself by creating Personalization IP only it could offer.
For example, in light of global events, TMRW added a custom insight that gives customers more reasons to stay indoors, by offering up to 50% off at over 70 online stores when they use their UOB cards.
The user-friendly interface and flexible framework gave the Marketing and Go-to-Market teams the ability to launch this fully branded insight as part of the mobile application, without the need for coding.
Head of Retail Digital Mr. Natee Srirussamee highlighted this point, saying: "When we built TMRW from scratch, we designed it to be nimble and responsive. This means we can make enhancements quickly and meet customers' changing needs and expectations of digital services. With each enhancement to our mobile app, we have seen a corresponding increase in NPS and customer engagement."
3. Leveraging the Personalized Experience to Build a Chorus of Advocates
By leveraging its hyper-personalized customer experience, TMRW has been able to build a chorus of advocates, who help grow its customer base organically. The fact that TMRW has been able to successfully quadruple its NPS is a testament to its robust and loyal base of customers.
Mr. Natee Srirussamee, Head of Retail Digital, UOB (Thai) said, "By distilling insights and customer feedback into making TMRW more intuitive, transparent and fun, we are also including our customers in the creative process. Our launch strategies have focused on making existing customers happy thus growing the business through referrals."
After all, there is no stronger or more powerful marketing tool than the word of mouth of happy customers.
Want to explore how your bank can harness the power of AI to engage and serve customers? Request a demo now
Latest Posts