May 10, 2022
What Advice Would You Offer to Women That Want to Enter the Finance World?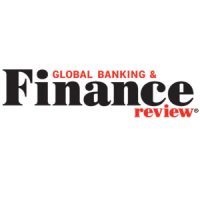 By Nicole Meyers, VP Strategic Account Management at Personetics.
In my experience, building up expertise in a specific subject matter within fintech is paramount. When you are the resident expert within an organization, business problems and deal flow organically come your way.  
As I've moved up the ladder, I've witnessed first-hand the disparity in how women advocate for themselves in terms of pay and promotions compared to their male counterparts. According to this YouGov survey from April, women disproportionately ask for, and are statistically less likely to receive, wage raises than men, showing the persistent gender disparities.   
My advice to women would be bring scarce expertise. This makes your value irrefutable and can boost your confidence when negotiating.   
What are the barriers facing women in this industry and why are there so few women in leadership positions at fintechs and banks?   
Entry into to the fintech industry is limited. Both Finance and Tech are male-dominated industries and draw on quantitative education which draw more male students. Yet there are so many types of opportunities in the field. I believe women are largely unaware about the various career paths available in finance.  
While access is a major barrier at all levels of the pyramid, women who did not begin their career in finance or computer science must jump through bigger hoops to achieve the same titles and pay as their male counterparts.  
For all businesses, diversity is essential in order to bring in new ideas and perspectives. Prior to joining Personetics, I worked as a consultant for McKinsey & Company in the Financial Services and Social sector practices, which has helped me in driving product development here and incorporating ESG practices into our company. Our latest spending-based carbon footprinting solution is a great example of an environmental focused product brought to market because of a diversity of backgrounds at the decision table.  
Who do you look up to in the industry?    
I look for inspiration from leaders that embody my tenacity and values. Women CEOs at our partner banks such as Jane Fraser, CEO of Citigroup, are paving the way for more women to take the helm the global banking system. I also look for inspiration from women leaders who continuously push the boundaries on finance and social good. Jessica Jackley, the cofounder of Kiva, the world's first crowdfunding site for microenterprise, is someone I have always admired.  
This is why representation is key in this industry, so women can have role models to look up to help bring about change.   
What led you to enter the world of finance?    
I entered the world of finance through a side door – micro-finance. After travelling to East Africa as a teen, I became obsessed with the idea of using finance for opportunity creation.   
Fintech is contributing to this by helping to make banking economically viable for underserved communities. The world of finance is constantly developing solutions for their customers that open up opportunities for people, and I wanted to be part of this.   
How is Personetics helping inclusivity?   
Personetics is focused on delivering inclusive financial guidance, which is blind to race and gender.   
Our insights are generated using customer's' financial transaction data. If the data shows risky money management or excess liquidity, the system will pick up on it and share an appropriate message with each customer. Our AI models are trained on customer data from around the world. As a woman, my financial needs are unique yet, I want objective and sound insights and guidance. No caveats. Personetics delivers this with objectivity to over 120M customers worldwide.  
What is one myth you'd like to bust about women in finance?    
The myth that women in finance are lone wolfs or that they are difficult to work with. This could not be further from the truth! At Personetics we have several female leaders and have a proven track record of cultivating student interns into company leaders.   
What do you see in the future for the fintech industry?   
I see fintech entering into all industries, even the most tech averse like sanitation and construction.  Advancements in fintech have the ability to touch all corners of each sector, from using AI to help manage finances, to giving customized recommendations for business owners.   
Financial institutions that do not embrace the tech side of personalization are quickly losing their competitive edge.  
Within consumer finance, personalization will become central to every financial institution's organic growth plans. It's natural for businesses to evolve with technology and, for banks, bringing in a unique, personalized user experience using tech will be the big differentiator between the winners and losers.
I also hope to see more progress in fintech with social issues. A decade ago, there was a lot of momentum around social issues in business and I want this to be at the forefront for the fintech industry as well in order to make meaningful changes.  
 Originally published on Global Banking & Finance Review: 
What advice would you offer to women that want to enter the finance world?   
Want to explore how your bank can harness the power of AI to engage and serve customers? Request a demo now
Latest Posts