January 5, 2023
Survey: What Banking Customers Demand Now in the Cost-of-Living Crisis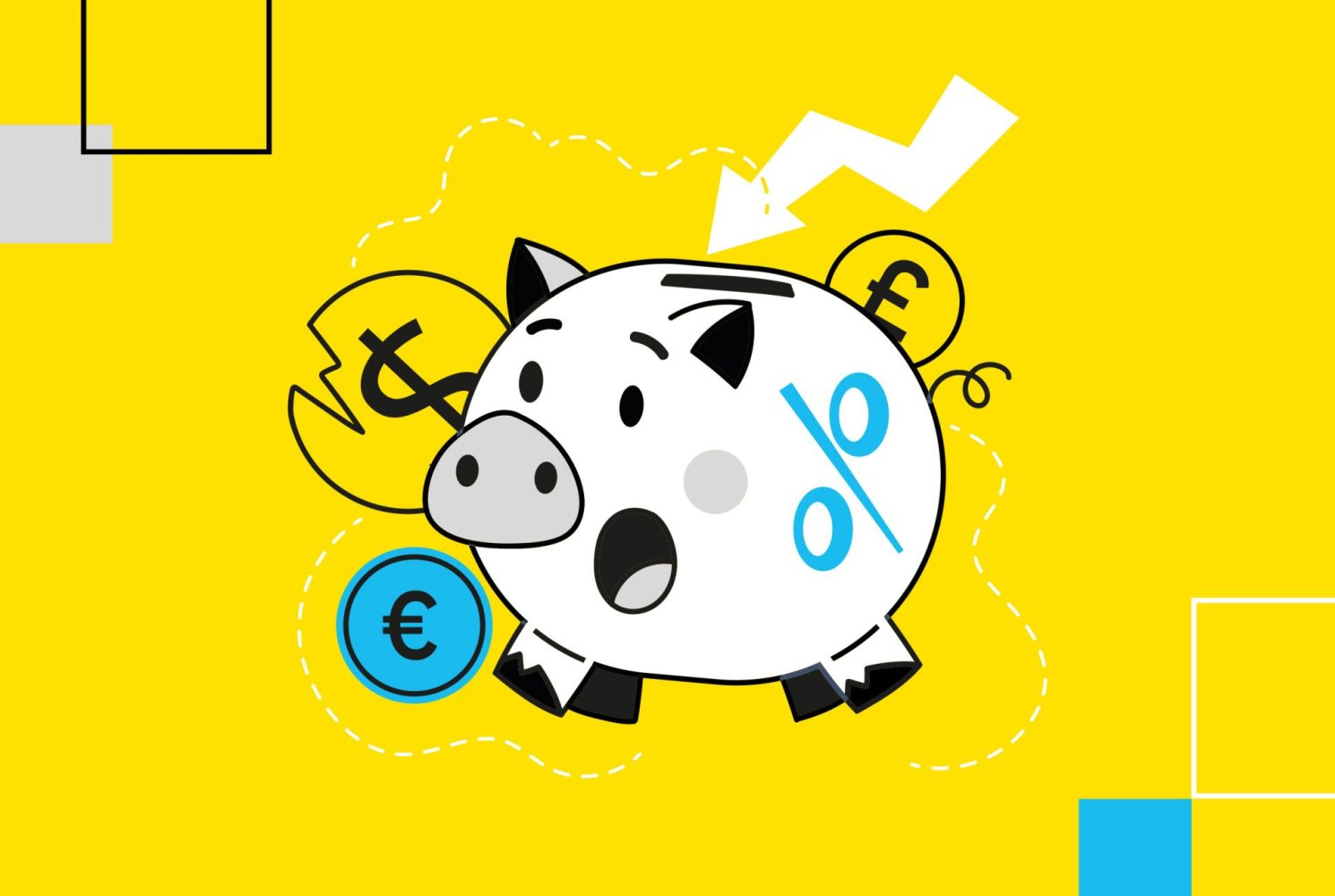 Findings from our latest survey of 5,000 banking customers
People are suffering from high inflation and high pressure on household budgets – and many banks are not doing enough to step up to the needs of this moment. The cost-of-living crisis is driving many people to reassess what they want from financial institutions. Banking leaders have a crucial moment of opportunity to deliver a higher level of engagement and financial wellness for their customers, to be there for their customers to help survive the cost-of-living crisis. If banks don't act now, they will risk losing customers and being left behind.
Personetics recently conducted a survey of 5,000 banking customers across the U.S., United Kingdom and Canada to see what they want now from financial institutions as this era of high prices and increased recession risk has turned people's lives upside down. Overall, banks need to get proactive and be mindful of their customers' financial lives, by providing personalized advice and relevant recommendations to help people build financial resilience.
The findings from our survey include some big warning signs for banks. Nearly two-thirds of customers are not receiving any personalized communication or advice from their banks about the cost-of-living crisis. One-fifth of customers feel ignored or abandoned by their banks – like they are being left to navigate the complexity of high inflation and shrinking spending power without a trusted advisor on their side.
There is an opportunity here for banks to be more proactive in building trust with their customers and deepening their customer relationships. Our survey also found that large majorities of banking customers want their financial institutions to provide automated money management, advance warnings of financial stress, and other personalized financial advice. Supporting customers through the cost-of-living crisis is not only the right thing to do, but it can help create a stronger foundation for your institution's banking relationship model for years to come.
Let's see what banking customers are demanding now in the cost-of-living crisis, why banks must act, and how it can help banks and their customers build a brighter future together.
In a Time of Crisis, 1 out of 5 Banking Customers Feel Ignored by Their Banks
The cost-of-living crisis has become a top-of-mind worry for banking customers. Our survey found that 93% of people feel concerned about fast-rising prices, and 56% said they are "very concerned." 61% have cut back on non-essential spending, and 43% are reducing their home energy usage.
Surprisingly, many banks have been silent about the cost-of-living crisis. Although the banking industry received well-deserved praise for their fast response in providing forbearance and emergency loans during the Covid-19 shutdowns in 2020, the 2022 cost-of-living crisis doesn't seem to be setting off alarm bells at financial institutions in the same way:
63% of banking customers said they had received no communication from their banks in the past 3 months about how to deal with the inflation crisis
Among the minority of banking customers who had heard from their bank about the cost-of-living crisis, 40% said they were unhappy about the generic advice they've received – such as general economic news and information about inflation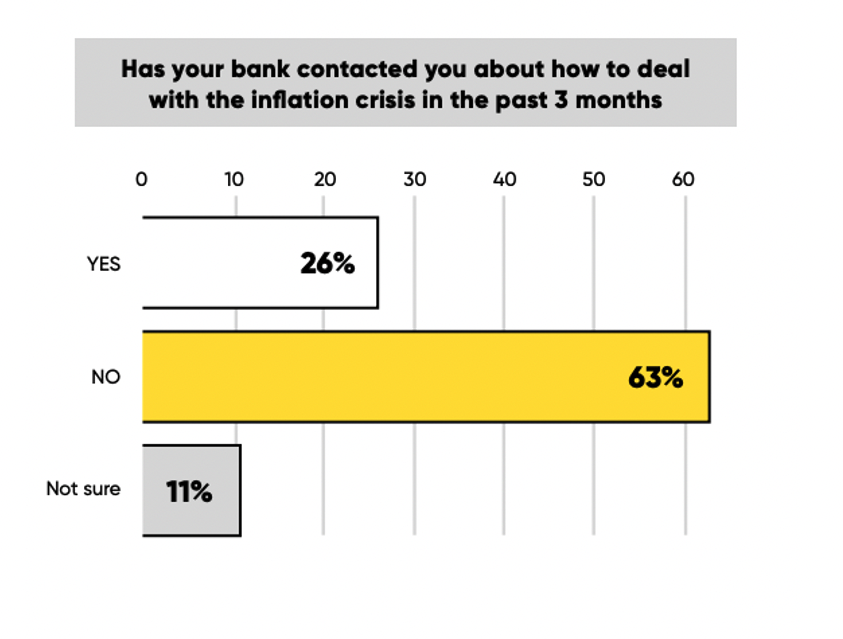 This lack of communication is undermining trust with banking customers:
21% feel their bank doesn't understand their financial needs
20% believe their bank doesn't care about their problems
The challenge is clear: banks need to be more proactive with customer-focused communication and advice tailored to the specific needs of this cost-of-living crisis. Our survey offers additional findings and guidance for what banking customers are demanding now.
What Banking Customers Demand: Personalized Advice and Money Management Support
At a time when their consumer buying power is deteriorating and they feel a stronger urge to maximize their household budgets, banking customers want proactive support to help them spend smarter, save and manage money. Our survey found:
42% of banking customers demand personalized advice and money-management support within their mobile banking app
30% want to receive suggestions about how much money they could save each month
29% want banks to forgive or eliminate overdraft fees
26% want customized suggestions for lower-cost financial products (e.g. cards or loans)
26% want proactive suggestions of ways to manage their finances
25% want alerts for subscriptions they forgot to cancel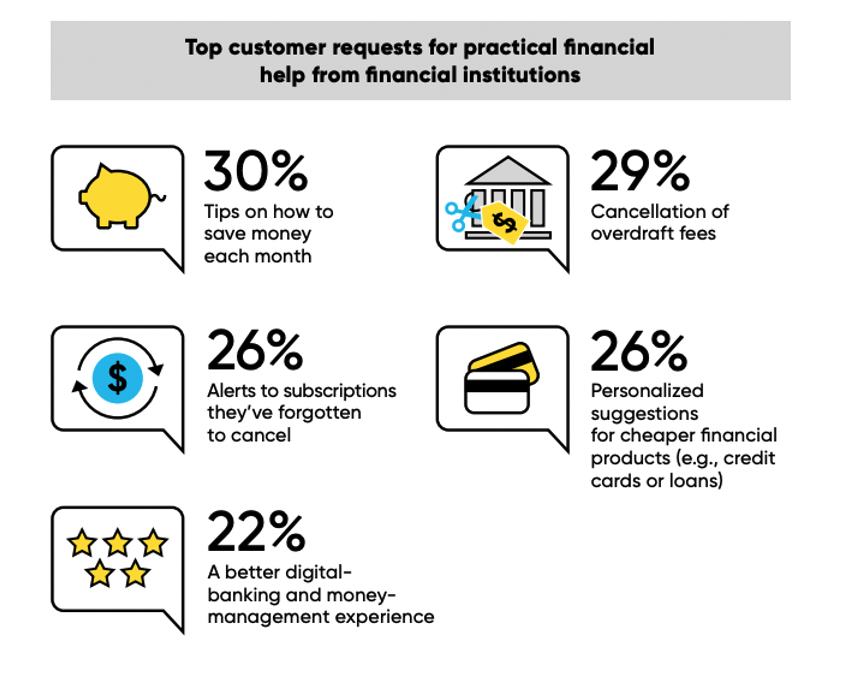 The takeaway for financial institutions: be more proactive at delivering suggestions and advice that are highly targeted, personalized, and relevant to your customers. Banking customers right now are demanding a higher level of service – and are open to new cross-selling opportunities – in your institution can focus in a hyper-personalized way on the unique challenges of each household.
The New Banking Relationship Model: Money Management Solution
Along with the question of which types of personalized insights and advice to offer, financial institutions have an even bigger opportunity: to rethink and reinvent their banking relationship model. The cost-of-living crisis is making it clear that today's banking customers want their financial institutions to serve as trusted advisors and money managers.
Help your customers manage their finances for long-term financial wellness, and they will be more likely to reward you with long-term loyalty. Our survey found:
61% of banking customers want their banks to automate their financial decisions and money management (such as transferring spare cash to savings)
66% want their banks to identify advance warnings of financial stress and offer solutions and advice
58% would consider switching to a competitor bank that offers better money management features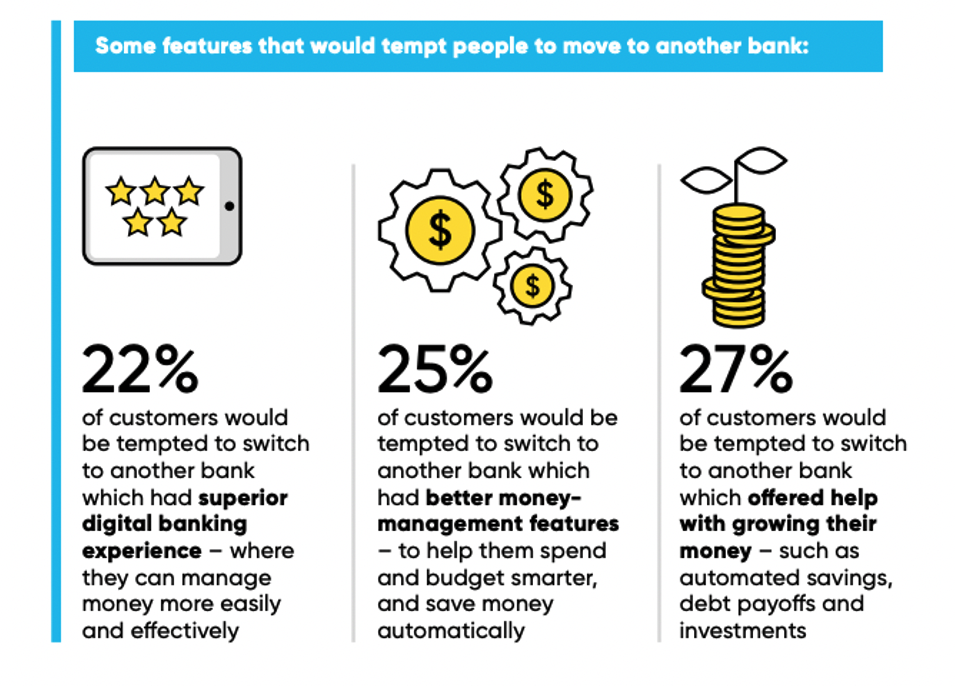 Money Management is building on the foundation of PFM to become the new strategic category for banks, and a new model of what banking can be. Even after the cost-of-living crisis subsides, banking customers' expectations for the mobile banking experience have permanently changed. New capabilities for how banks engage with customers are all aligning in the same direction: the bank of the future will be the center of its customers' financial lives and deeply involved in supporting them with everyday money management.
The new model of banking: banks will serve as trusted advisors that deliver personalized advice at scale. By using customer financial transaction data, your institution can be there for your customers – in the cost-of-living crisis and beyond. You can watch out for your customers by monitoring their cash flow, alert them to financial problems before they arise, and guide people to a higher level of financial wellness at every stage of life.
Personetics can help your institution offer the automated money management and personalized financial advice that banking customers are demanding today. Partner with us to support your customers through the cost of living crisis and drive business impact into the future.
Learn more by reading our survey report: "Banking in the Cost of Living Crisis."
Want to explore how your bank can harness the power of AI to engage and serve customers? Request a demo now
Latest Posts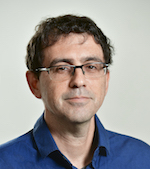 David Sosna
Co-Founder & CEO
David Sosna has more than 20 years' experience in the financial services arena. Prior to founding Personetics, David was co-founder and chief executive officer of Actimize, the leading provider of financial crime, risk and compliance solutions. Under his leadership, Actimize was recognized as a global leader in the financial services market and was acquired in 2007 by NICE Systems. Prior to Actimize, David founded Gilon Information Systems, which grew under his leadership to become Israel's largest business intelligence company. David graduated from the Department of Industrial Engineering and Management at Ben-Gurion University.