February 7, 2022
Why Customer Data is the Next Battleground for Digital Banking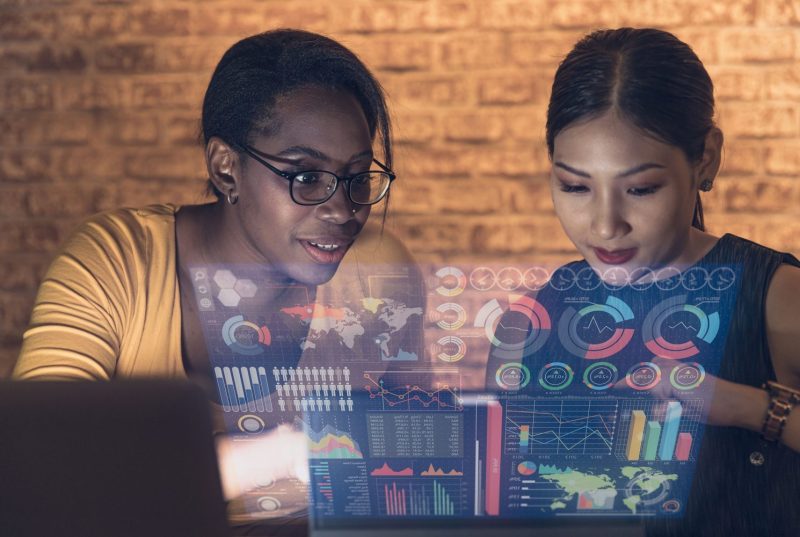 Banks in Asia are leading the way to the future of digital banking. The Asian banking market is one of the most dynamic and digitized and Asian banks have developed various new approaches to becoming more customer-centric and data-driven. At a moment when many banks around the world are struggling to realize the full potential of their customer data, and trying to find the right solutions to offer a more personalized banking experience, Asia's digital banks can offer significant lessons.
Financial institutions worldwide can learn from the latest trends that we're seeing from Asia's most forward-thinking financial industry leaders. Digital banks in Asia are offering great insights on how they're approaching their customers' financial data, the challenges that they're navigating, and how to harness customer data for digital banking.
Personetics recently participated in a panel discussion hosted by Vincent Fong from Fintech News Singapore which included leaders from some of Asia's top digital banks: Henry Nguyen, CEO of Timo Digital Bank in Vietnam; Haymans Fung, Chief Customer Officer, Mox Bank in Hong Kong; and Kanags Surendran, Regional Head, Digital, CIMB, Malaysia.
Let's take a closer look at what Asia's digital banking leaders have to say about the future of banking – and how your institution can stay ahead of these trends.
Customer Data is Essential for Every Digital Bank
One of the clearest takeaways from the panel was that banks have been sitting on a treasure trove of customer data, but most banks have not been able to fully leverage this asset. Until recently, one of the biggest challenges for banks is knowing how to access customer data and how to analyze it to better serve the customer and create value for the institution.
As Dorel Blitz highlighted in the panel, "The question is what exactly is data? What we are seeing today is that banks are not able to leverage their biggest asset, their own customers' financial transaction data. They are using generic marketing data but are not able to smartly, proactively and precisely engage with their customers about their financial situation."
Personetics helps banks to leverage their customer transaction data, from multiple data sources including core banking, card and payments systems, Open Banking and cloud accounting software, creating a holistic view of the customer, and helping to improve the customer's financial well-being. This is opening significant opportunities for banks, while unlocking massive value for bank customers.
With sophisticated data analytics tools and AI, digital banks can provide personalized services and relevant offers at the right moment, through the right channel, and proactively provide for customers' needs.
Understanding customer data is not just about technology, it's about helping your bank differentiate itself in the market. Better data analytics can help your institution convey your unique brand promise and create a competitive advantage based on customer experience. I agree with the perspective shared by Kanags Surendran, Regional Head, Digital, CIMB, who said that data will become "the differentiating baseline…It's about those predictive behaviors, personalization. That's where the differentiation lies. Those are the areas where we are spending a lot of our time on right now."
Understanding Customer Data Helps Banks Deliver Faster, More Relevant Service
Another challenge for banks is that they tend to present customers with too many irrelevant or repetitive offers that are not targeted to the customer's needs. As Vincent Fong mentioned during the panel, he gets tired of seeing the same credit card offers from his bank, when what he might need instead is wealth management advice and retirement planning ideas.
Banks can deliver more of what customers want once they understand customers' needs from their customer transaction data.
The days of mass mailings and email blasts are over; today's banks are getting smarter about hyper-personalization and precise, relevant product targeting. Haymans Fung from Mox Bank, in Hong Kong offers a great example of how a digital bank can engage with different customers differently, based on each customer's unique needs and goals. Haymans said that her bank's top priorities include: personalizing customer offers with more appropriate targeting for cross-sell and up-sell, and being able to engage with the right customer at the right time. "We don't want to just blast out the same offer to all customers on a weekly basis, we think that's boring," Haymans said. "We observe our customers' spend pattern and their behavior, and we craft the right offers to send out to our customers."
We all have had this experience in our own personal lives as consumers: when we get too much irrelevant marketing, it feels impersonal and invasive, like spam. But relevant offers that are targeted to our unique needs and interests can get our attention and make us feel more appreciated by the brands we buy. Henry Nguyen from Timo Digital Bank offered another great example of why personalization is essential. "I love eating out at restaurants and you keep pushing offers to me about discounts at grocery stores, it probably becomes an annoyance," he said. "But if you're sharing with me something that I'm interested in and care about, the response rate, building that feedback loop, it's an important aspect of putting the data to work."
Getting the right data at the right time, looking at it the right way, and performing feedback loop tests, is a challenge for many banks. The Personetics financial-data-driven engagement platform helps banks understand their customer data, building a financial map for each customer on a precise level to deliver relevant recommendations and product-based advice.
Understanding the "Art" of Customer Engagement
Understanding customer data is not just about data analysis, it's also about the art of engaging with customers and predicting their financial behavior.
Banks need to use good judgment for how to employ data-driven personalization without it feeling invasive or excessive to the customer. One of our panelists gave the example of: if you enjoy a good cocktail, what if your bank noticed this in your spending data, and then started to send you recommendations for cocktail bars. Would that feel helpful, or creepy? What if the bank was recommending concerts, or fitness centers?
As Henry Nguyen, CEO of Timo Digital Bank, explained, to get the right answer to these questions, you need to think about the human element of marketing, and the "art" of customer engagement. "It's not just the science of data that you can put to use, you still need to have real people, your Marketing team, you still need judgment," he said. "These tools are extremely powerful and can open a whole new world of how to serve customers, but you still need the art part to get the customer experience right."
The financial industry is constantly working to build and maintain trust with customers. Data-driven personalization is a way for your bank to not just create new customer relationships and sell new products, but to protect your brand and build trust for longer-term relationships and bigger Customer Lifetime Value.
Personetics helps banks go from a transaction-based model to become trusted advisors at the center of their customers' financial lives. Understanding customer data is not just about the "science" of AI and machine learning; it's about the subtle human element and the "art" of building relationships and putting people first.
The Next Level: Self-Driving Finance and Cognitive Automation
 Asia's leading banks are already doing great work to understand customer data and create a more personalized experience for their customers. Personetics believes that the next level of data-driven personalization is already underway: Self-Driving Finance and cognitive automation. Along with engaging with customers on a more personalized level with relevant marketing offers, we believe that the future of banking is going to be automated financial wellness programs, where customers trust their banks to make the right money moves on their behalf, giving them the right nudges and guidance to effortlessly improve the customer's financial life.
As Dorel Blitz said, "The next battleground will be cognitive automation" where banks proactively take action on behalf of the customer, and banks "need to acknowledge the notion that we want banks to be a lot more responsible for our financial lives."
Along with offering relevant products and recommendations, banks have an opportunity to harness customer data in a way that helps them "think for" their customers and proactively act on their customer's behalf to improve the customer's financial life. Banking doesn't have to be a series of complicated processes and tough decisions; banking can be personalized and effortless.
Think of it as "the Netflix Effect" for banking: in the same way that people want automatic, effortless recommendations for TV shows and movies based on their personal data, banks can use customer data to automatically make the right money management decisions.
When banks can more fully understand their customers' data, they can develop a holistic view of the customer's financial life and make proactive moves to help that customer improve their financial wellness. Personetics helps banks create automated, self-adjustable programs to help customers with saving money, managing debt, building wealth, and supporting their specific financial goals for every stage of life.
Thank you to Vincent Fong and to all the wonderful panelists who shared their insights with us.
Watch the webinar here from Fintech Fireside Asia: "Why Customer Data is the Next Battleground for Digital Banking"
 Read the recap article in Fintech News Singapore: "In Banking, Data Become The 'Differentiating Baseline'"
Ready to learn more about how your bank can be a leader in digital banking and Self-Driving Finance? Request a Demo
Want to explore how your bank can harness the power of AI to engage and serve customers? Request a demo now
Latest Posts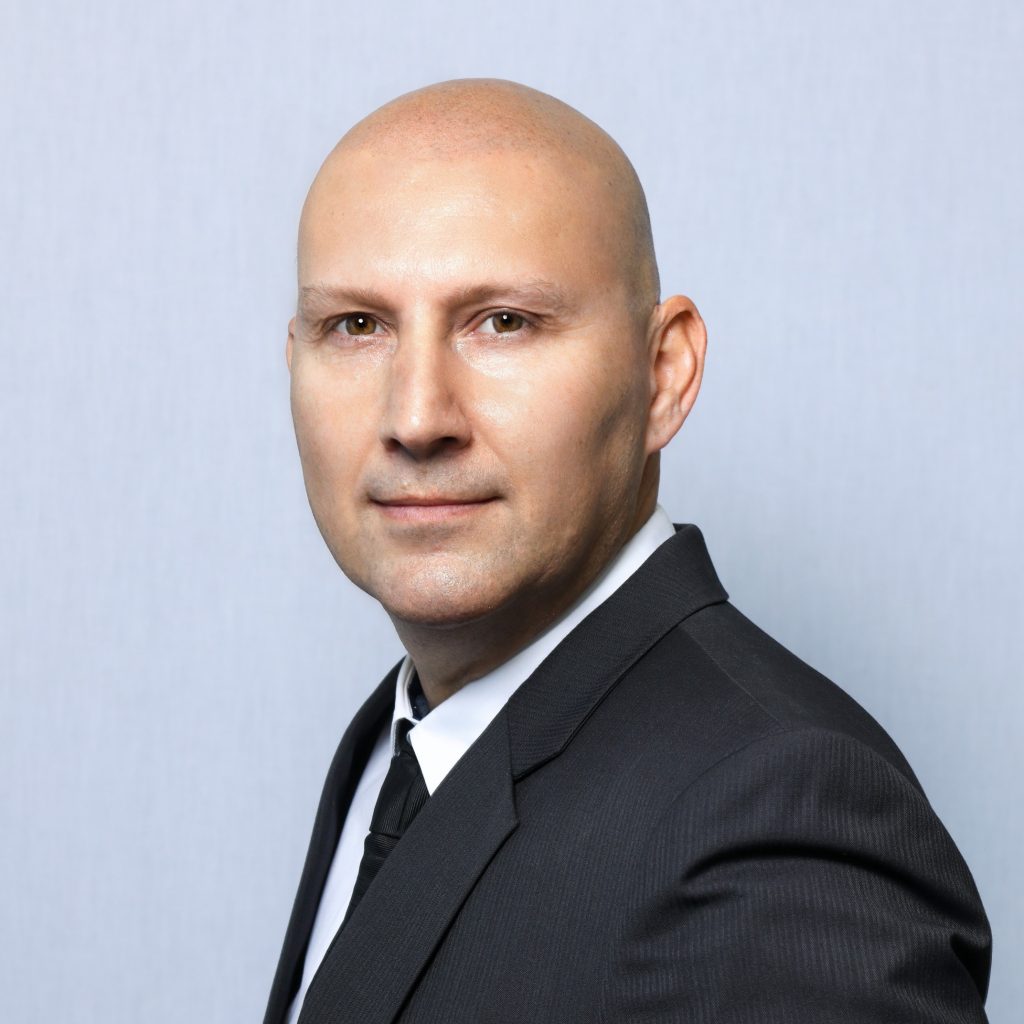 Shalom Sagi
VP Asia Pacific & Middle East
Shalom Sagi brings more than 20 years of experience in financial software solutions and FinTech growth acceleration, specializing in developing and establishing new business in Asia Pacific. Prior to Personetics, Shalom was leading the APAC business growth for Nice-Actimize, the leading worldwide provider of financial crime, risk and compliance solutions. Prior to Actimize, Shalom led the banking and insurance implementation division at Ness Technologies. Holds B.Sc. in Industrial Engineering and Management from Tel Aviv University.