July 16, 2020
Why Everyone Loves RBC's Digital Banking Assistant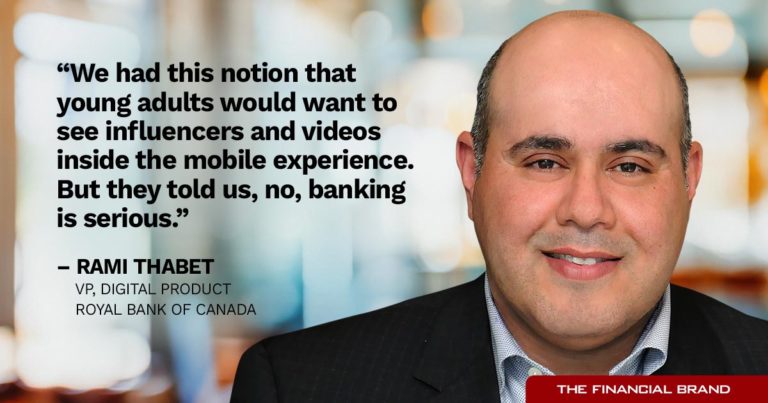 The Financial Brand published a great new article about why Royal Bank of Canada is considered a digital banking leader – in part because of their digital capabilities powered by Personetics. Read the full article here. We've pulled out some highlights.
| | |
| --- | --- |
| "Many banks believe they 'are digital' because they have a transactional mobile banking app. Not so," states Bob Meara, Senior Banking Analyst for Celent. "Fully embracing digital requires banks to rethink their value proposition in its broadest context; how they establish and deliver value." Meara goes on to say that value means experience, not sales, and that digital is the primary means by which this experience occurs. His comments appear in a case study he wrote about RBC after Celent named the bank its 2020 Model Bank of the Year. | |
NOMI Provides Four Distinct Types of Engagement
One of the most visible and successful manifestations of RBC's commitment to digital personalization is its group of NOMI capabilities, all of which reside within the bank's mobile banking platform. NOMI — a play on the words "know me" —currently consists of four components, all based on artificial intelligence software:
NOMI Insights — near real-time personalized financial data.
NOMI Find & Save — an automated saving function.
NOMI Budget — a budgeting tool driven by Insights.
Ask NOMI — a text- and voice-based chatbot.
The NOMI project began in 2016 and the first two features — Insights and Find & Save — launched in the fall of 2017. The capabilities are all based on Personetics' Engage AI platform and have helped RBC see amazing results including:
RBC has seen 17% to 20% year-over-year growth in mobile banking utilization from 2015 to 2019
NOMI customer attrition of 2% vs industry of 7-8%
High NPS scores for customers who engage with NOMI & time in-app increase by 1/3
750k customers and 1.2mm smart budgets established in <1 year. This is ~20% penetration of digital checking compared with traditional PFM budgets that achieve 2-5% adoption.
Find & Save opened 250k new savings accounts and is #1 savings account originator. Customers are saving on average 225$ a month!
#1 in Canada to deliver Small Business insights
Want to explore how your bank can harness the power of AI to engage and serve customers? Request a demo now
Latest Posts