September 2, 2021
Why we celebrate Personetics' diversity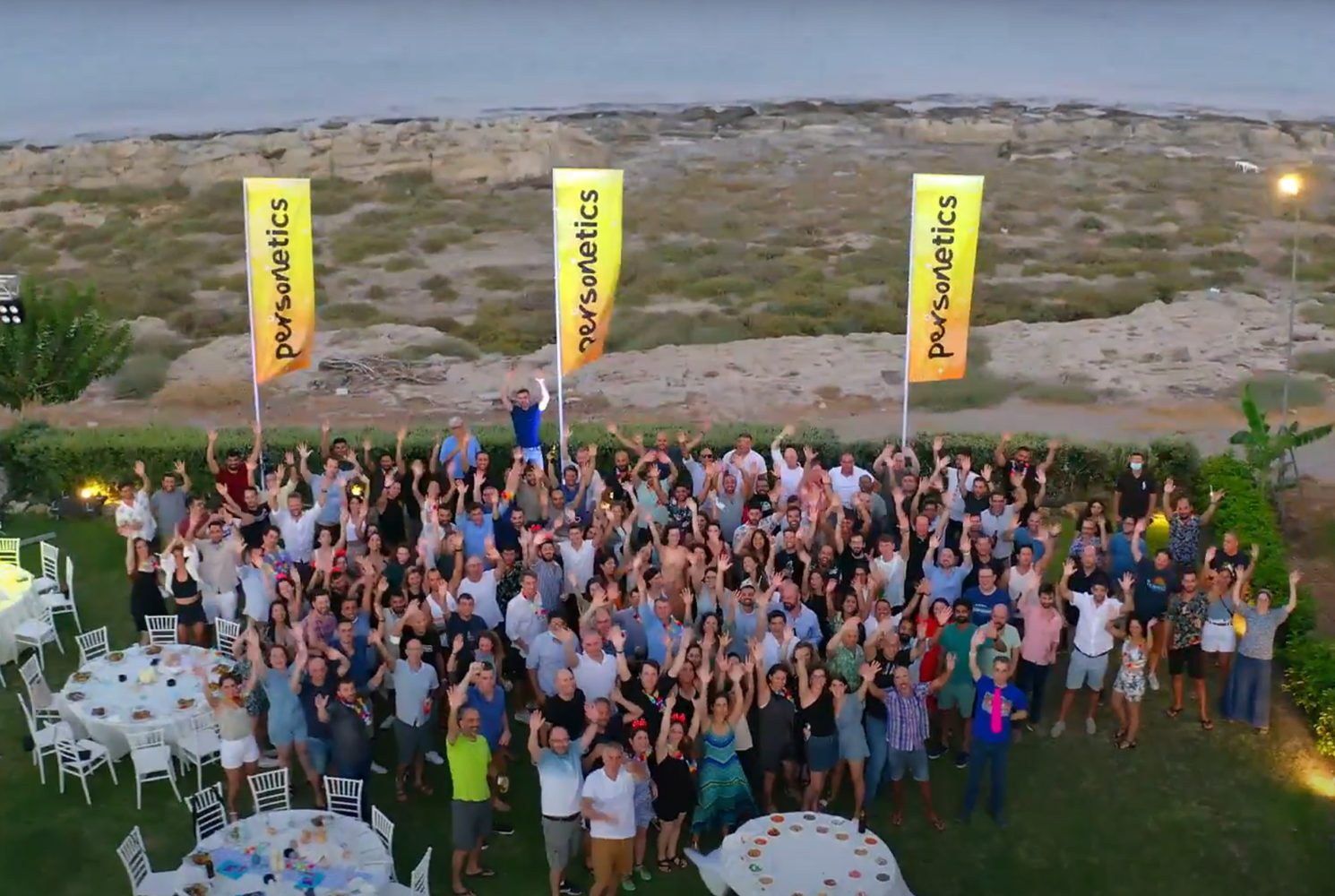 It was the final day of our company's very first get-together, in Rhodes, Greece.
I looked down on the dancefloor.
185 people had been dancing non-stop for hours. Even though many of us had never met before in person, this felt so natural – one team, all together.
But that's not the only thing I saw…
We came from different corners of the globe – the Middle East, Europe, North America. There were Jews, Christians and Muslims and many different ethnicities. We ranged from the early 20s to late 60s, women and men.
The sight brought tears to my eyes and got me thinking that this is one of the reasons why Personetics is such an exciting place to work.
But it's also one of the reasons why our products are best-of-class.
In recent years, many companies are trying to become more diverse for the best of reasons.
They genuinely want to be more inclusive and to build a better world. But often, the makeup of their teams doesn't truly affect the way they function or the outcomes they deliver.
That is not the case at Personetics, where the drive for a more diverse team began out of business necessity (although nowadays it's simply part of our DNA).
We are headquartered in Israel, where hundreds of hi-tech firms compete for the best talents. There is a constant shortage of good people.
Finding the right team members has sometimes meant going outside the traditional pool of people employed at software firms – and being completely blind to every factor other than skill and aptitude.
That's how we ended up with a Quality Assurance team composed of high-functioning people on the autistic spectrum. We understood that they would be outstanding at detailed and repetitious work, and we were delighted to be able to provide opportunities to people who might otherwise find it difficult to make a living.
We're proud to be amongst the first hi-tech firms employing talented programmers from Israel's Arab and strictly Orthodox women sectors, who often work from single-gender facilities in their hometowns.
To be fair, many of our team members are young, highly educated high-flyers from other hi-tech firms and do not fall into any "minority" category…. But we've learned that there is exceptional talent outside the box and have become committed to finding them.
What we didn't anticipate is that this would improve our product offering.
Our team may have very little in common demographically, but we all use banks and banking apps. For example, a brainstorming session involving a diverse set of people leads to far more creativity than brainstorming with a homogenous crowd. Some of our best ideas emerged when we shared different product development approaches that ultimately impact our client's financial well-being. Similarly, our products AI capabilities have fewer cultural biases because our developers come from various countries and backgrounds.
Having such a diverse team can sometimes be complex. There are occasional political and cultural differences to be managed and as a team, there has been a lot to learn. Keeping up with various cultural norms and expectations has become part of our day-to-day, and it's quite the challenge! In Israel alone, we work to 5 different holiday schedules, and our managers send out holiday greeting messages in several languages.
But ironically, this challenging work environment (in the best sense of the word) has made us even more attractive. Employees realize that this is where they'll produce their best work and develop their careers while enjoying the ride.
So, what's next? We're going to keep building the best dancefloor we can for all types of dancers! We've been able to forge a real community of individuals from different backgrounds, all working together to help banks better serve their customers and guide them towards better financial outcomes.
Would you like to join our party? 🙂 Click here to see all open positions.
Want to explore how your bank can harness the power of AI to engage and serve customers? Request a demo now
Latest Posts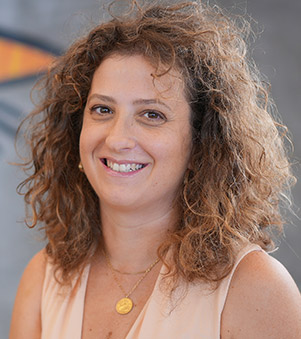 Shlomit Berger
VP Human Resources
Shlomit Berger is an accomplished Human Resources professional with over 10 years of experience as an HR leader in the Israeli technology sector. Prior to joining Personetics, Shlomit was an HR Manager and Business Partner at leading global organizations including Intel and Telefonica, where she contributed to the growth of their Israeli subsidiaries and the ongoing integration of these business units into the company's culture and organizational structure. Shlomit holds a BA in Psychology and Management and an MBA from Ben-Gurion University.