March 23, 2023
Capturing Customer Loyalty for Neobanks: Ma French Bank Discusses Working with Personetics and Microsoft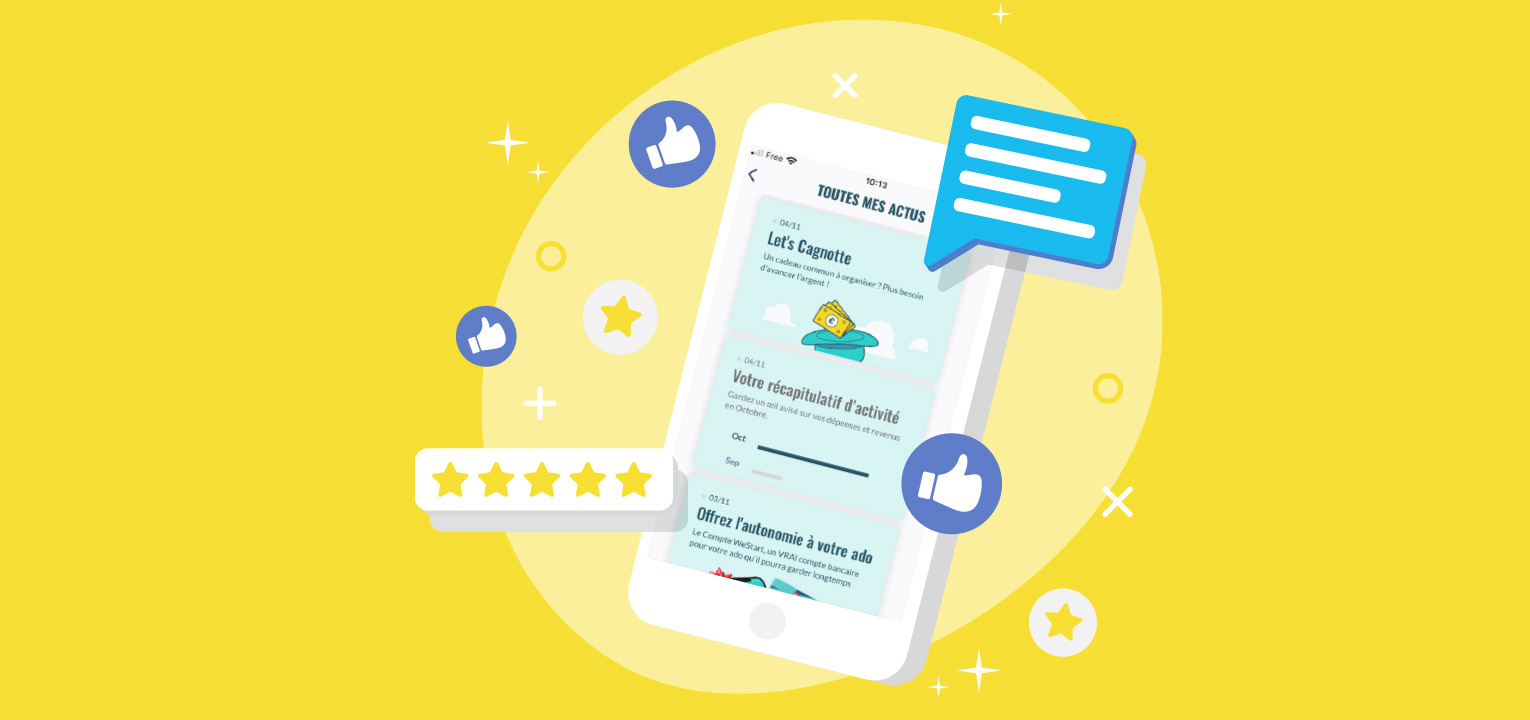 The challenges and opportunities of growing a neobank through hyper-personalization was the focus of a recent session I participated in at the AI for Finance show in Paris. It was wonderful to have the chance to discuss the topic of capturing loyalty for neobanks with Karim Drif, Founder and Deputy Managing Director of our customer Ma French Bank, and Pascale Serot, Senior Account Executive at our partner Microsoft France.   
Neobanks are the latest fintechs to challenge traditional banks with their digital first — and in most cases digital-only approach. While unlike traditional financial institutions, neobanks are not burdened with the need for digital transformation, they also do not have their advantage of name recognition and their large existing customer base, so neobanks face an uphill battle to convince customers to switch to them.  
Ma French Bank, a subsidiary of the French Postal Bank, faces similar challenges, which they discussed with us in this session. As a neobank, Ma French Bank offers retail banking products and services, including consumer loans, payment services and savings. They offer account opening both via the Internet and at the 7000 post office branches around France.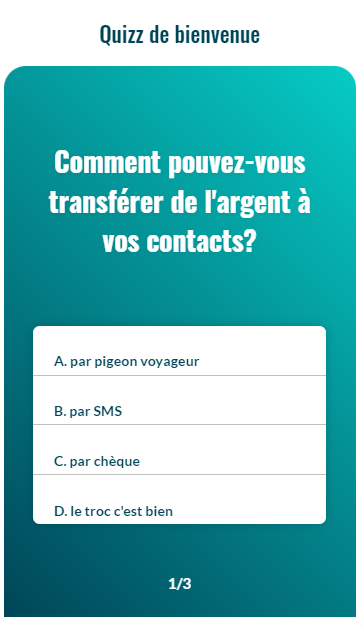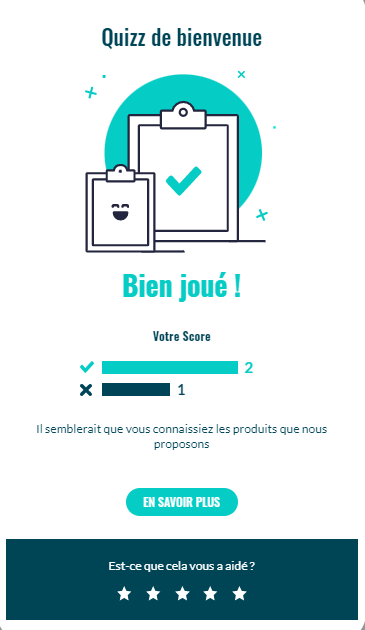 The challenge of capturing customers as a neobank
Ma French Bank has to work harder at securing customer loyalty because they're starting from scratch, Karim explained in the panel discussion, without any existing customers who have a relationship history with them.  
At the moment, most of Ma French Bank's customers consider it a secondary bank, and only around 20% view it as their primary bank, defined as where their salary is deposited. Neobanks need to focus on driving that change.  
"Where there's recurrence of income, there's recurrence of use. If you don't have the income coming in, the bank account feels useless to the customer," Karim added. Convincing customers to move their income requires nurturing the relationship through financial data-driven interactions. That's why Ma French Bank focuses so hard on customer care.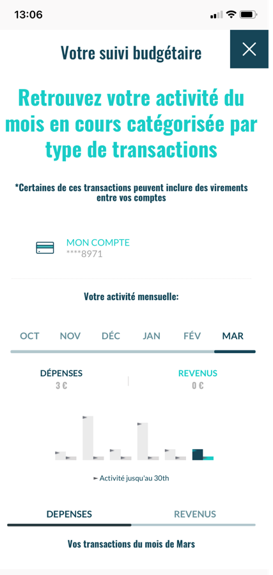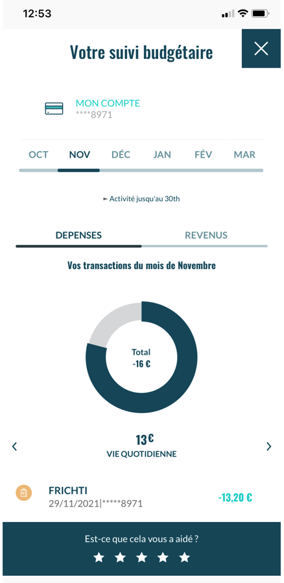 3 steps to building a customer relationship
1. Implementation on Azure
Ma French Bank chose to deploy its digital banking solution on Microsoft Azure because it provides a managed service to administer, monitor, and operate the system, helping prevent downtime and ensure that digital services are responsive. The SaaS solution is highly secure, easy to manage and flexible.   
Microsoft Azure offers highly available service across multi zones on Azure, with 99.9% availability, including on bank holidays. It supports disaster recovery, does daily data backups to all datastores, retains 90 days of insight history and up to six months of transactional data. It offers global support, with dedicated teams for different verticals and regions, so it was easy for Karim and his team to get the support that they needed including 24/7 operational support for monitoring, repair, and tuning performance.  
The SaaS monitoring dashboards include real-time monitoring, metrics and log analytics, along with proactive alerts to the support team, and autoscaling to customer peaks. Most importantly, the time to market is much faster, new features are continuously rolled out, and scaling is easy and sustainable. Using Azure enabled Ma French Bank to operate quickly and efficiently, and to access the real time insights it needs to deliver the next step of hyper-personalization.  
2. Building engagement through h
yper-personalization
Money is a sensitive issue, and people need to feel not just that their bank has their best interests at heart, but that it knows what those are. Developing hyper-personalized customer relationships can eventually increase the bank's revenue by increasing engagement and receptiveness to product-based advice based on financial behavior, but first it needs to build trust.  
Customers demand financial guidance, especially now, with the cost of living rising, and Ma French Bank is ideally positioned to help customers navigate challenging times with communications that create "stickiness" in mobile apps and digital channels. "When you're a Neobank, these interactions create a contract of trust, and that's very, very important," says Karim.  
For Ma French Bank, this involves a news feed that makes the customer's transaction activity intelligible to them; alerts whenever something unexpected takes place, like if the amount changes on a monthly direct deposit; and gentle reminders to put some money into their savings this month. The more that customers use Ma French Bank's services, the better Karim and his team can understand the customer's needs, and the more they can strengthen the customer's financial well-being.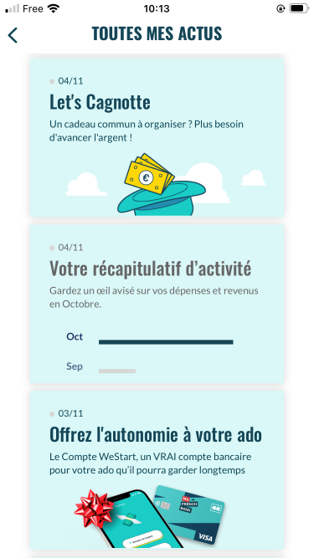 3. From relationships to revenue via marketing campaigns
Ma French Bank built on this emerging relationship with hyper-personalized, financial data-driven personalization through Personetics' Engagement Builder, which brings higher conversion rates than traditional marketing. The Engagement Builder, a codeless creation and management console, enables Ma French Bank to modify and create its own interactions using data to suggest the right service or product to the right customer at the right time, increasing engagement performance and ultimately driving increased sales and profit.  
Today, targeting a prospect with a financial product needs to take place extremely quickly, with very short sales cycles and with the exact financial context. If Ma French Bank has to wait to see that a customer visited a credit simulation page, the customer may have already taken out a loan somewhere else.
But with the data it gets from its many customer interactions, analyzed in real time via Personetics' AI-models, Karim and his team can be proactive, identify that the customer needs a loan, and suggest a product, instead of waiting for the customer to approach the bank.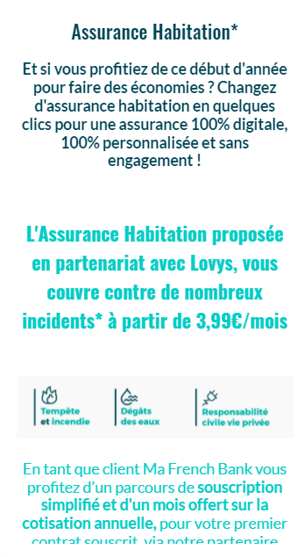 The result:
A faster impact on the business due to increased uptake of the products  
Karim and his team used Personetics' Engagement Platform to integrate data gathering, set up their own insights, and deliver push notifications through the Microsoft Azure cloud. Now the bank uses custom insights to launch new products and sell to its customers.  
With Personetics and Microsoft Azure, Ma French Bank was able to successfully create engagement and drive uptake of its savings and loan offerings.  In the 3 years since working with Personetics, Ma French Bank has seen:   
68% growth in customer engagement in 1 year, from 18 to 25%

 

A rating of "highly satisfied" (4.22 out of 5) from over 85% of customers 

 

87 insights, 55 of which were developed by Ma French Bank using Personetics' Engagement Builder   

 
By deploying Personetics on Microsoft Azure, Ma French Bank was able to reach full deployment with return on investment within just four months. 

 
The build-or-buy dilemma
Like most emerging companies, Ma French Bank had to decide whether to "build or buy" the financial data analytics and hyper-personalization capabilities that it needed, but Karim chose to seek a partner with the expertise and experience to implement solutions quickly and efficiently.
Karim is a passionate advocate for Neobanks pursuing beneficial partnerships rather than insisting on building capabilities in-house. "If it's better and the time to market is shorter, I'm going to prioritize partnerships," he said. That's what guided Ma French Bank to Personetics and Microsoft.   
"Personetics helped us to rapidly reach the customer at the right time and the right place," Karim said. Karim also appreciated the flexibility of the Personetics team in responding to his requests and suggestions. "I find that the structure is open. They listen to their customers. They gave us the room to spread our wings." 
Looking ahead: Aiming for >1 million customers by 2025
In the three years since Ma French Bank opened, it has gained 550,000 customers for its daily checking accounts, savings accounts, and loan products, and Karim's goal is to increase to 1 to 1.5 million customers by 2025. Together with Personetics and Microsoft, that goal is more attainable than ever.  
To learn more, watch the full video replay of our session with Karim Drif and Pascale Serot (in French). 
Want to explore how your bank can harness the power of AI to engage and serve customers? Request a demo now
Latest Posts