October 21, 2021
Intesa Sanpaolo, Accenture and Personetics Face the Future of Digitization Together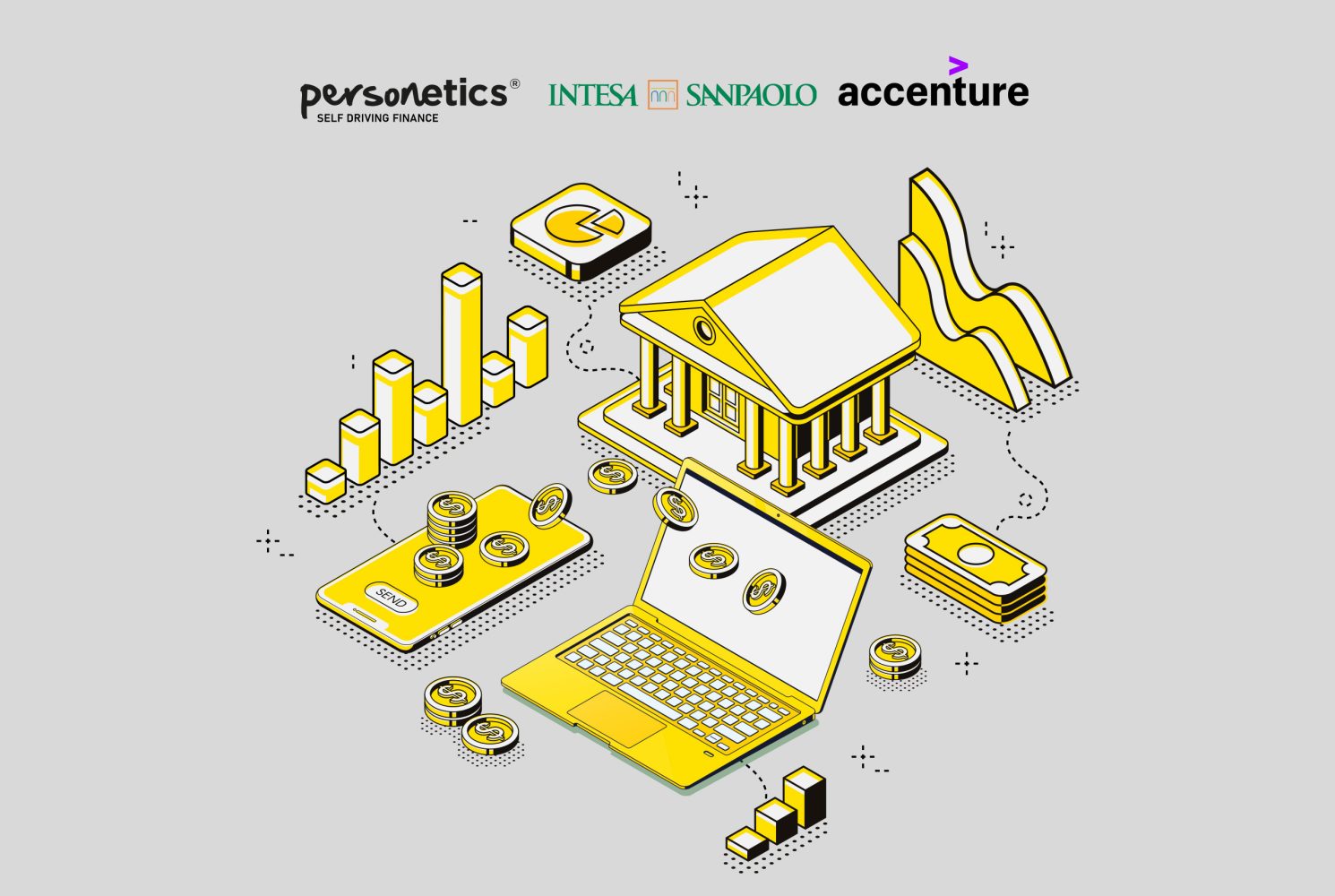 Effectively boosting hyper-personalization and strengthening customer engagement takes more than a common partnership. Personetics works with its partners and clients alike to accomplish these goals through true strategic collaborations. It's something that our entire team is passionate about.
So when we first spoke with Paola Papanicolaou, Executive Director – Group Head of Innovation at Intesa Sanpaolo, Italy's largest bank, we felt right away that our meeting was fated. Since then our partnership has continued to grow.
Personetics and Intesa Sanpaolo: More Than a Typical Vendor/Client Relationship
Partnerships like this are rare. Intesa Sanpaolo turned to Personetics — in collaboration with Accenture — to help improve the financial coaching capabilities the Bank offers in its digital channels. The goal: to allow Intesa Sanpaolo to better serve customer needs. Personetics was more than up to the task, and an important part of our work included providing Intesa Sanpaolo a flexible platform that allowed the bank to identify customer trends in their financial behaviors, as well as facilitating an effective solution that the bank could use to drive its service directly to customers.
According to my colleague at Intesa Sanpaolo, Senior Manager Savino Damico, who presented with me recently at Accenture's FinTech Collaboration Safari, "It was very important to Intesa Sanpaolo to be able to buy a solution that was quicker to implement than developing our own, as well as being able to personalize the insight to our customers. Personetics provided a solution using data modeling for identifying the trends in the financial behavior of the customer by using analytics and making forecast analysis, from expenses to next budget implication on the consequences of the balance of the customer."
Accenture Partnered with Personetics to Deliver Strategic Digital Platform Accenture played a vital role in making the relationship between Personetics and Intesa Sanpaolo a huge success.
"It was very important for Accenture to collaborate with Personetics," said Erika Aversano, managing director at Accenture. "Accenture Italy had 20 people certified by Personetics. And thanks to this, Accenture was able to help the bank and Personetics in their partnership to accelerate the initial phase of implementation, as well as be an instrumental part of ensuring a transition and implementation integration of Personetics' deployment into Intesa Sanpaolo in Accenture's infrastructure."
Working together as one
Co-Design workshops
Team members at both of our companies needed to be strategically aligned, so, when it came time to bring the project to life, Intesa Sanpaolo took part in several co-design workshops. This brought together key personnel from both organisations from the Digital Marketing, Multichannel and IT departments. Our primary goal was to coordinate efforts across both companies so that everyone who needed to be involved at Intesa Sanpaolo was.
Test and Learns
Another exciting part of the project included Intesa Sanpaolo using a test-and-learn methodology to test out the insights we provided. For instance, customer surveys were administered for additional feedback. This resulted in creating an even stronger fit between the product concept and what real customers actually expected.

From this creative process, we learned that it's definitely possible for banks and mature FinTech companies across Europe to work together to meet and exceed  banking customer needs.

Implementing Personetics Engage Insights features in Intesa Sanpaolo mobile channels giving customers highly personalized and customized insights has helped Intesa win 2nd best mobile banking application in Europe only one year after reaching 4th place in the annual Forrester Digital Experience: European mobile banking app review.

What is more exciting is that in the 2021 edition, Intesa is now sharing the top spot after increasing the level of customer engagement features offered to their mobile banking users.
Lessons Learned From 2 Years of Collaboration
The lessons learned from our collaboration with Intesa Sanpaolo were an important part of our success. In fact, according to Erika, future collaborations between FinTech companies and banks are critical to an ever-evolving digital landscape.
Lesson 1: Traditional Personal Financial Management is not enough
"I think in the last five years, every bank … in Italy and Europe invested in the traditional personal financial management features," Erika said. "But we have seen that is not enough for the client. Most of the banks in Italy, but I think in Europe, are looking for a solution like the one from Personetics."
This statement expresses the challenges that Intesa Sanpaolo faced when it came to finding a solution to their problems. Fortunately, our Personetics team was there to provide the exact solution that the bank needed. As Savino eloquently put it, the biggest part was achieving customer buy-in.
Lesson 2: Customer data is at the heart of successful engagement
"Customer engagement is always difficult to measure," Savino said.
This underscores the importance of using financial transactional data to better inform them on how to best protect their financial well-being. In fact, one of the most important results of our partnership with Intesa Sanpaolo was to increase customer engagement while providing a superior financial coaching experience.
Lesson 3: Collaboration is the key to success
"Every business is a digital business," said Daniel Baur, Managing Director DACH  – Head of Banking & Insurance Accenture Austria. "And fintechs play an essential role in the digitization journey."
As leading financial institutions seek out the innovation and state-of-the-art technology of fintech companies like Personetics, Accenture is ideally placed as a bridge between these two worlds. Yet more than that, throughout the project with Intesa Sanpaolo, Accenture has been an active connector, highly engaged throughout the process, providing valued advice, building trust, and enabling rapid scaling of the digitization project.
We're extremely optimistic that the unique insights that Personetics has been able to provide Intesa Sanpaolo are the first step in a long partnership together with Accenture as we face the future of digitization together.
To learn more about the partnership between Personetics, Accenture and Intesa Sanpaolo and the future of digitization in the FinTech world, watch the video below from Accenture's Fintech Collaboration Day.
Personetics clients can reach out today to their dedicated customer success manager for more information. Not a member of the Personetics community? Click here to learn more.
Want to explore how your bank can harness the power of AI to engage and serve customers? Request a demo now
Latest Posts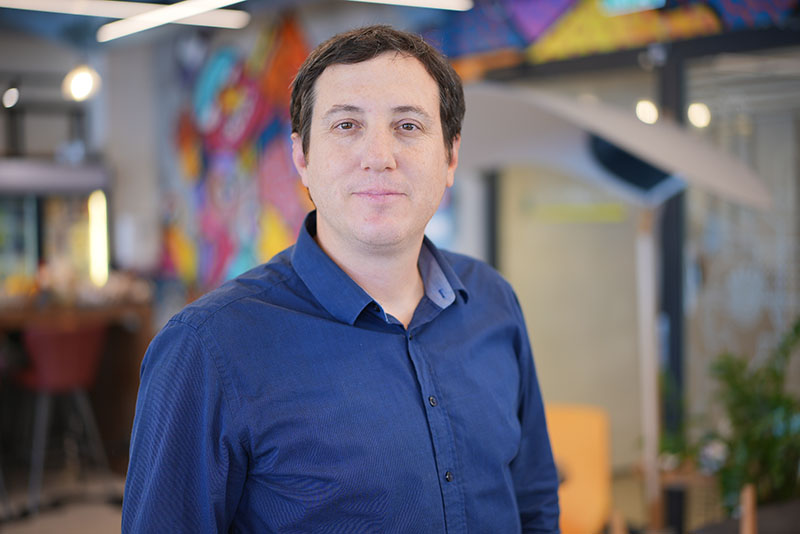 Dorel Blitz
VP Strategy & Business Development
Dorel Blitz brings over ten years of experience in global strategy and business development in the financial services industry. Dorel joins Personetics from KPMG, where he headed the Fintech sector at KPMG Israel and a member of the global Fintech practice. In this role, Dorel was instrumental in establishing KPMG's collaborative relationships with global financial institutions and leading Fintech companies including Personetics. He also acted as a subject matter expert and led advisory projects involving digital transformation strategies with financial services organizations. Prior to joining KPMG, Dorel led the Innovation & Fintech practice at Bank Leumi, and earlier in his career, he headed the banking & finance division at global research firm Adkit.