July 19, 2018
Personetics Conversational AI Capabilities Highlighted in New IDC Innovators Report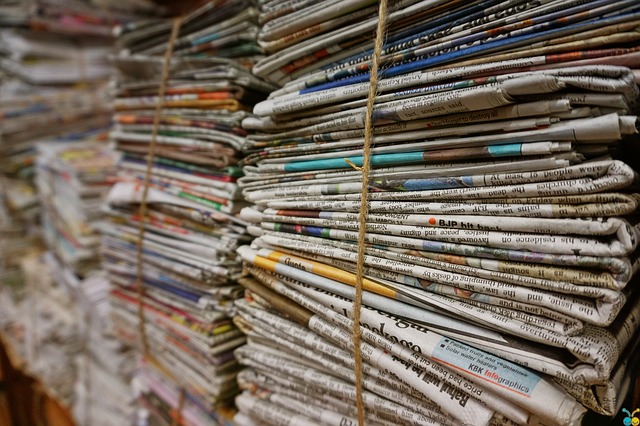 Personetics is chosen as an IDC Innovator for the combination of its capable conversational Al platform, deep domain expertise in banking and finance, and the ability to provide banking consumers with proactive advice and guidance in their daily financial lives
New York, NY —
Personetics conversational AI capabilities are highlighted in a new report published by International Data Corporation (IDC), profiling five technology providers that are considered key emerging vendors in the conversational AI market.
According to IDC, the market for intelligent assistance is growing rapidly, fueled by the use and acceptance of consumer tools like Google Assistant, Apple Siri, Microsoft Cortana, and Amazon's Alexa as well as increasing use of same and similar technology in enterprises.
Personetics' Cognitive Banking Brain provides a platform that makes use of conversational AI to enrich the communication channels used by banks to engage their customers. Personetics' state of the art conversational abilities complement the core capabilities of the Personetics platform – analyzing individual customer finances, predicting future cash flows and needs, and providing personalized guidance to help customers improve their financial lives.
Domain knowledge is the key to intelligent conversations
"The ability to understand natural language inquiries is moving forward quickly. What leaves many wanting is the ability of the conversation to provide accurate and helpful content – things I need to know now and what I should do about it," said David Sosna, Personetics Co-founder and CEO.
Nowhere is this truer than when it comes to managing our money. "The key is to have deep knowledge and AI capabilities that are focused on a specific domain – financial in this case – and therefore intelligent enough to be helpful and valuable to the customer," adds Sosna.
Staying one step ahead of the customer with proactive assistance
While most conversational platforms are designed to respond to customers' inquiries, research shows that significantly higher engagement levels can be achieved by proactively engaging customers and offering personalized insight and guidance.
Constantly analyzing individual customer transaction stream, the Personetics Cognitive Banking Brain enables banks to identify and predict issues and opportunities related to specific transactions, personal spending trends, and savings opportunities. It proactively prompts customers with relevant insights, providing forward-looking advice to help customers manage their money and improve their financial wellbeing.
"Leading financial institutions recognize that conversational capabilities alone would fail to satisfy customer expectations in the digital age as long as they are limited to basic account balance and transaction information," said Personetics' Sosna. "While conversational assistants are gaining popularity, the ones that will end up the winners are those that deliver smart interactions based on true understanding of customers' financial behavior and needs."
Webinar featuring case studies of AI in banking
Personetics will hold a webinar about AI and how banks use it to engage and serve their customers, featuring a guest speaker from Discount Bank, scheduled for Thursday July 26, 11am EDT. Registration is free for employees of financial institutions.
About the IDC Innovators Report
IDC Innovators reports present a set of vendors – under $100M in revenue at time of selection – chosen by an IDC analyst within a specific market that offer an innovative new technology, a groundbreaking approach to an existing issue, and/or an interesting new business model. It is not an exhaustive evaluation of all companies in a segment or a comparative ranking of the companies. Vendors in the process of being acquired by a larger company may be included in the report provided the acquisition is not finalized at the time of publication of the report. Vendors funded by venture capital firms may also be included in the report even if the venture capital firm has a financial stake in the vendor's company. IDC INNOVATOR and IDC INNOVATORS are trademarks of International Data Group, Inc.
About Personetics
Harnessing the power of AI, Personetics' Cognitive Banking Brain is used by the world's largest financial institutions to transform digital banking into the center of the customer's financial life – providing real-time personalized guidance, automating financial decisions, and simplifying day-to-day money management.
Serving over 50 million bank customers worldwide, Personetics has the largest direct customer impact of any AI solution provider in banking today. Personetics now counts among its customers 4 of the top 5 US banks and 6 of the top 12 banks in North America and Europe, as well as other leading banks throughout the world.
Led by a team of seasoned FinTech entrepreneurs with a proven track record, Personetics is a rapidly growing company with offices in New York, London, Singapore and Tel Aviv. The company has been named a Gartner Cool Vendor, a Top Ten FinTech Company by KPMG, and a Top Ten Company to Watch by American Banker.
Want to explore how your bank can harness the power of AI to engage and serve customers? Request a demo now
Latest Posts