[Webinar] Financial Wellness Programs for Customer Engagement and ROI
Customers expect more from their banks – from hyper-personalized insights to proactive advice. They want their banks to help them lead a healthy financial life, giving them the tools to more effectively save, pay off debts and achieve financial wellness.
Research shows that 40% of Americans couldn't come up with the money to cover a $400 emergency expense.
Today, banks have the opportunity to leverage data and technology in new ways to help their customers build financial resilience.
Featuring the most effective digital tools and methodologies, the webinar will help you understand how your bank can lead customers on a journey toward financial wellness.
Nicole Meyers, Personetics' VP of Strategic Account Management, will discuss how banks and financial institutions can:
Use AI-powered technology to increase customer awareness and engagement around their finances
Introduce automated savings tools to grow emergency funds and achieve for personal financial goals
Leverage account aggregation and digital advice programs
Grow lifetime value of underbanked customers by tying revenue generating opportunities to customer's financial needs
Speakers: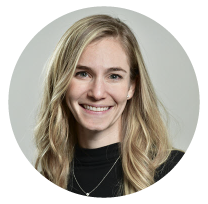 Nicole Meyers
VP of Strategic Account Management
Personetics