How UOB Increased Customer Satisfaction and Engagement Rate
As one of Asia's leading financial institutions, United Overseas Bank Limited (UOB) understood the importance of increasing customer engagement and personalization in its digital banking platforms. Using Personetics, UOB Mighty, the digital channel of UOB, was able to position themselves at the center of their customers' financial lives, while simultaneously increasing their ROIs and bottom lines.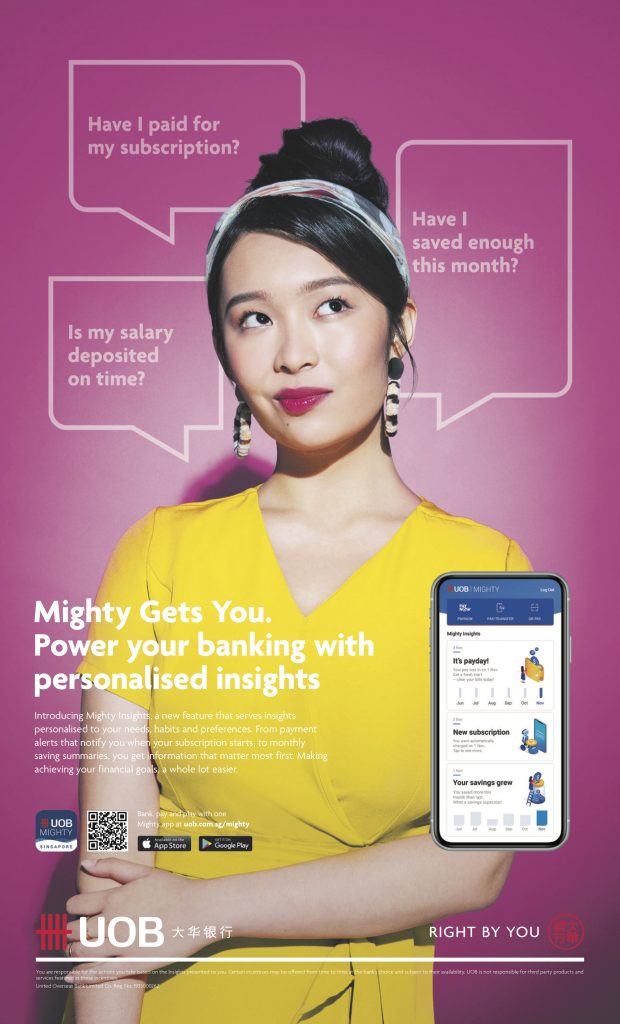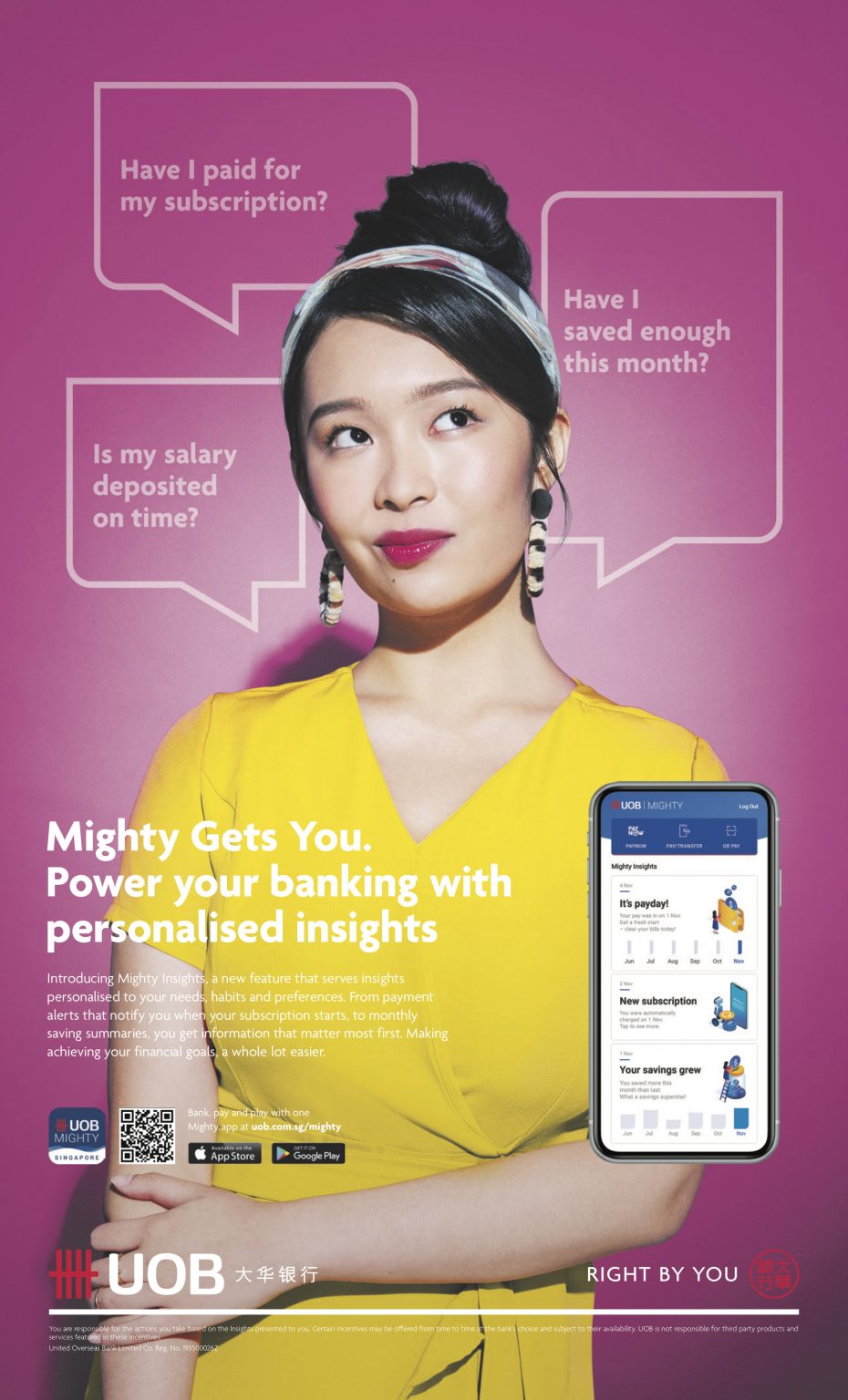 As an innovator in the financial industry, UOB knew that it needed to provide its digital banking customers with a hyper-personalized, proactive and data-driven experience in order to increase customer engagement, retention and loyalty.
"Our focus at UOB is always to create a delightful banking experience for each individual by ensuring that we have one seamless conversation with them across all channels, from the branch to the mobile phone. We wanted to sharpen the information that we provide our diverse customer base so that it is always relevant and personalized to each individual," said Mr. Aaron Chiew, Head of Digital and Mobile, Group Retail at UOB.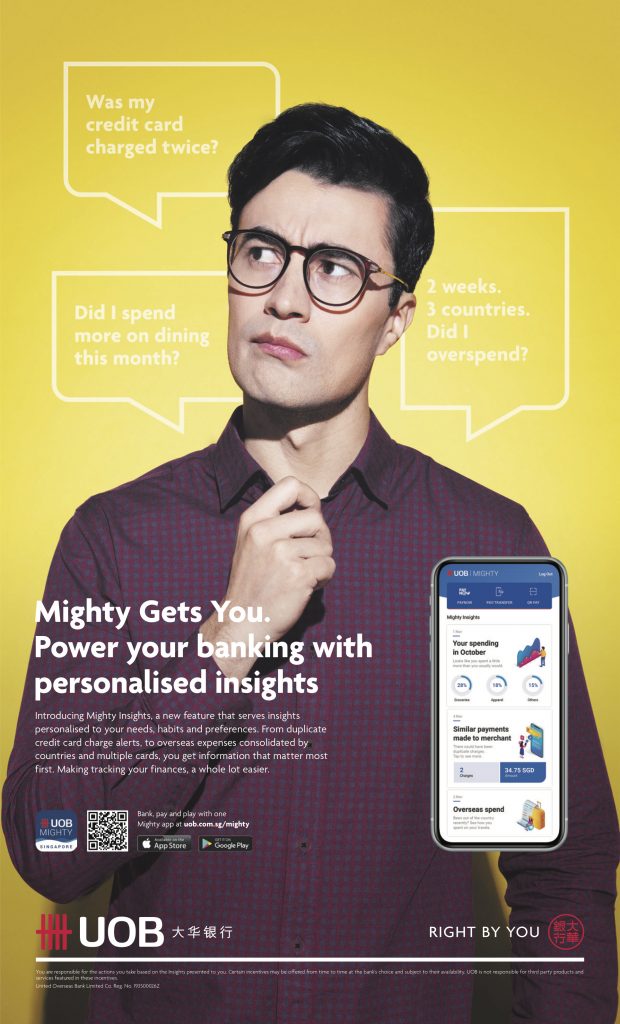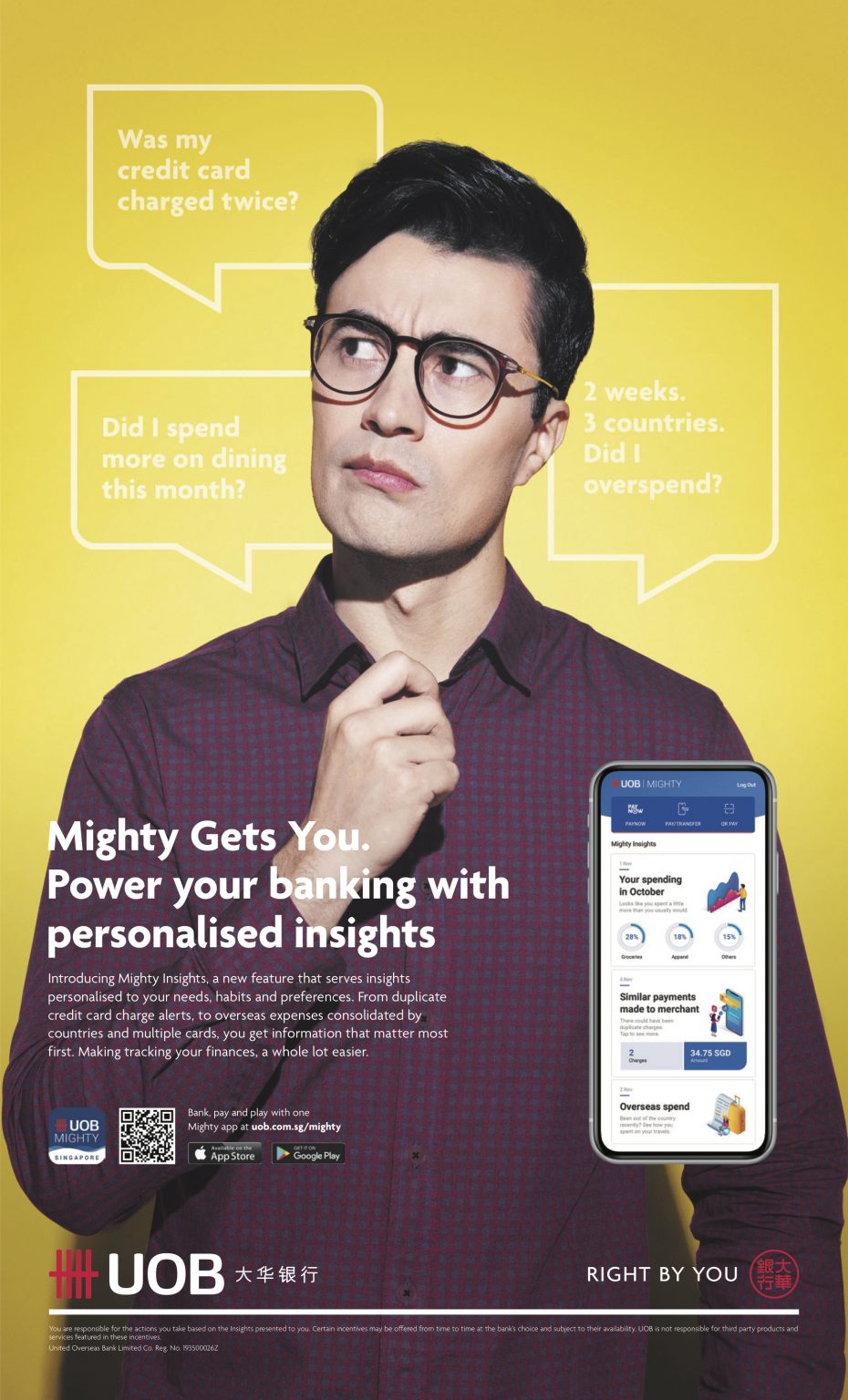 Personetics enables UOB to deeply analyze customer financial behaviors and transactions in real-time, anticipate their needs and provide hyper-personalized and proactive "insights" to better help them manage their finances.
Using Personetics' insights, which offer stand-alone bite-sized information about a customer's financial activity, UOB can:
Recognize when customers have enough money in their checking accounts to transfer over into their savings accounts
Help customers save for an unexpected expense the following month
Identify when customers are paying double for subscription-based services
Alert customers regarding possibly fraudulent transactions in their accounts
And many more
UOB was able to go live quickly with over 100 Personetics "out of the box" insights. They then began working with the Personetics Engagement Builder, a web-based tool that lets banks create, manage and execute their own unique insights. Within the first 3 months, UOB was able to create approximately 70 additional custom insights tailored to the bank's audience and they continue to build and release new insights on a monthly basis.
The user-friendly interface and flexible framework gave UOB the agility to go-to-market quickly and launch fully branded insights, without the need for coding or help from IT.
UOB's Mighty Digital Banking App: Helping Customers Achieve Their Financial Goals
UOB Singapore leveraged Personetics' insights to increase active usage, drive deeper engagement, and increase cross-sales through contextual offers from within its Mighty app. By understanding customers on a deeply personal level, UOB is able to offer customers the right information at the exact moment they need it most, positioning themselves at the center of their customers' financial lives.
"Gone are the days of worrying about a duplicate charge, whether refunds have been made, paying for a subscription you have forgotten about or wondering why your account has less money than usual. Instead of having to call the bank or to go down to the branch, our customers can rely on Mighty Insights' daily prompts to track their finances with greater peace of mind and to have better control in the way in which they spend and save," said Aaron Chiew, Head of Digital and Mobile for Group Retail at UOB.
Moving from Theory to Practice. How UOB Used Engagement Builder to Create Personalization IP to Improve Retention
With a drive towards encouraging more salary crediting with UOB, UOB was able to use the Engagement Builder to create a custom insight that would give customers a financial incentive when they credit their salaries to their UOB accounts. Within a month, the marketing and go-to-market teams were able to launch this fully branded insight as part of the mobile application, with minimal support from IT.
This insight significantly increased customer acquisition and outperformed all other marketing channels in terms of customer conversion, reinforcing UOB's efforts to serve personalized and contextual insights that drive ROI.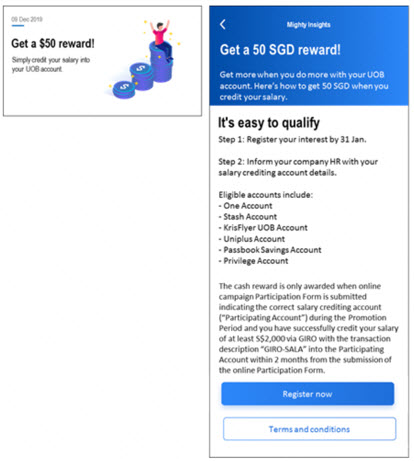 UOB also created a custom insight that enabled UOB credit cards to act as public transport passes, thereby, increasing customer retention.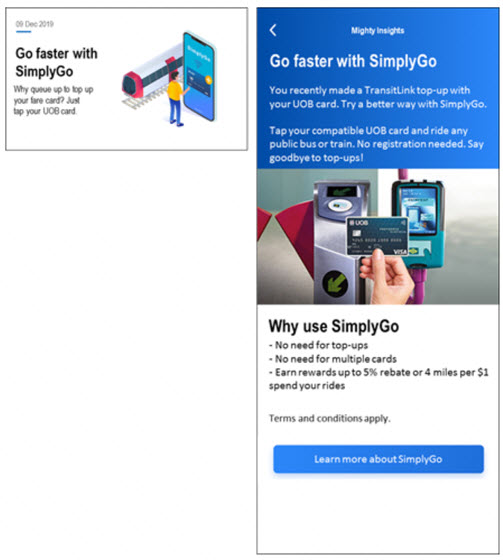 The ROI was clear. Following the implementation of Personetics:
Insight ratings by banking customers average 2.6 stars out of 3, with a reach of more than 65% of the active digital base
Of the 400 UOB Mighty customers surveyed during the initial launch, 83% stated that they were highly satisfied with their digital banking experience on the UOB Mighty platform – an increase of 16% since the introduction of UOB Mighty Insights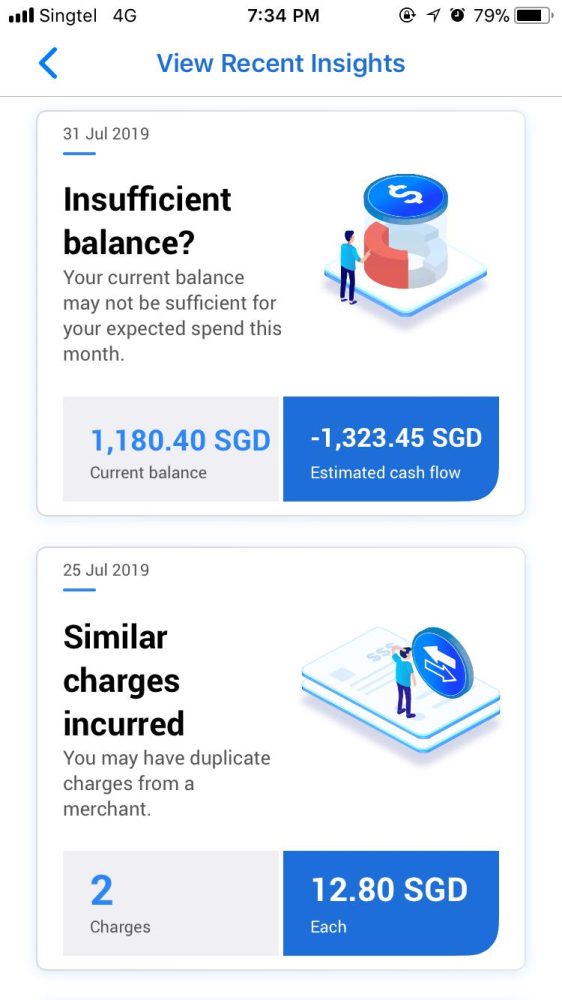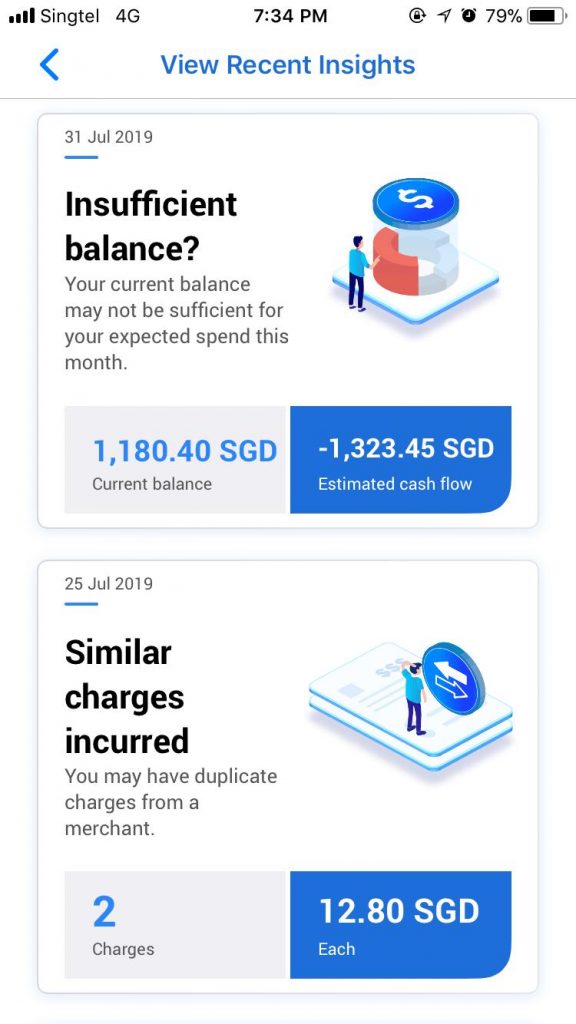 Moving from Theory to Practice. Response to Covid-19 drives engagement through hyper-personalization
In light of global events, in early March 2020, the Singapore in-country engagement lab 3-person team, quickly worked together with the Credit Cards usage team to determine the best ways they could support their customers during the Covif-19 pandemic. The team curated relevant merchant offers and created a unique offering targeted at keeping people at home and incentivizing them to order online. UOB is able to create a custom insight that gave customers more reasons to stay indoors, by offering up to 50% off at over 70 online stores when they use their UOB cards, within their monthly business cycle. Due to the ease of use of Personetics' Engagement Builder, UOB was able to deploy the fully branded insight, catering to its customers' needs, quickly and easily, with minimal assistance from IT.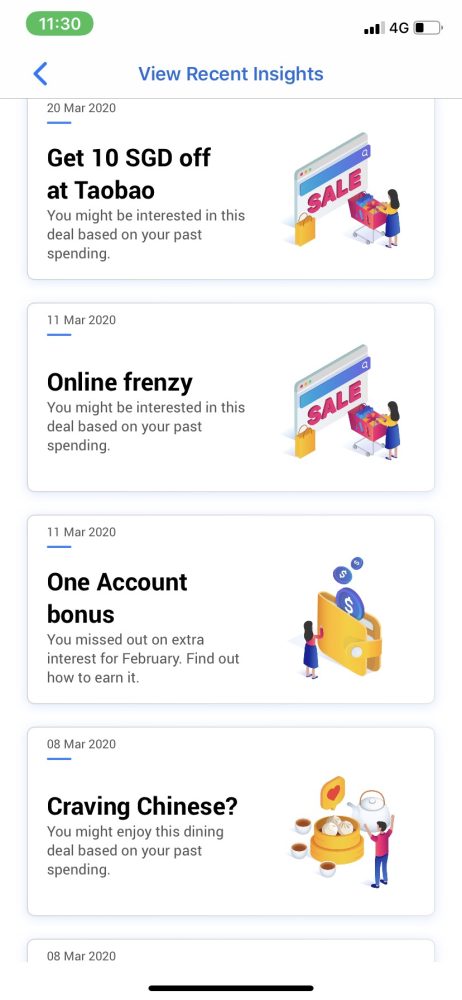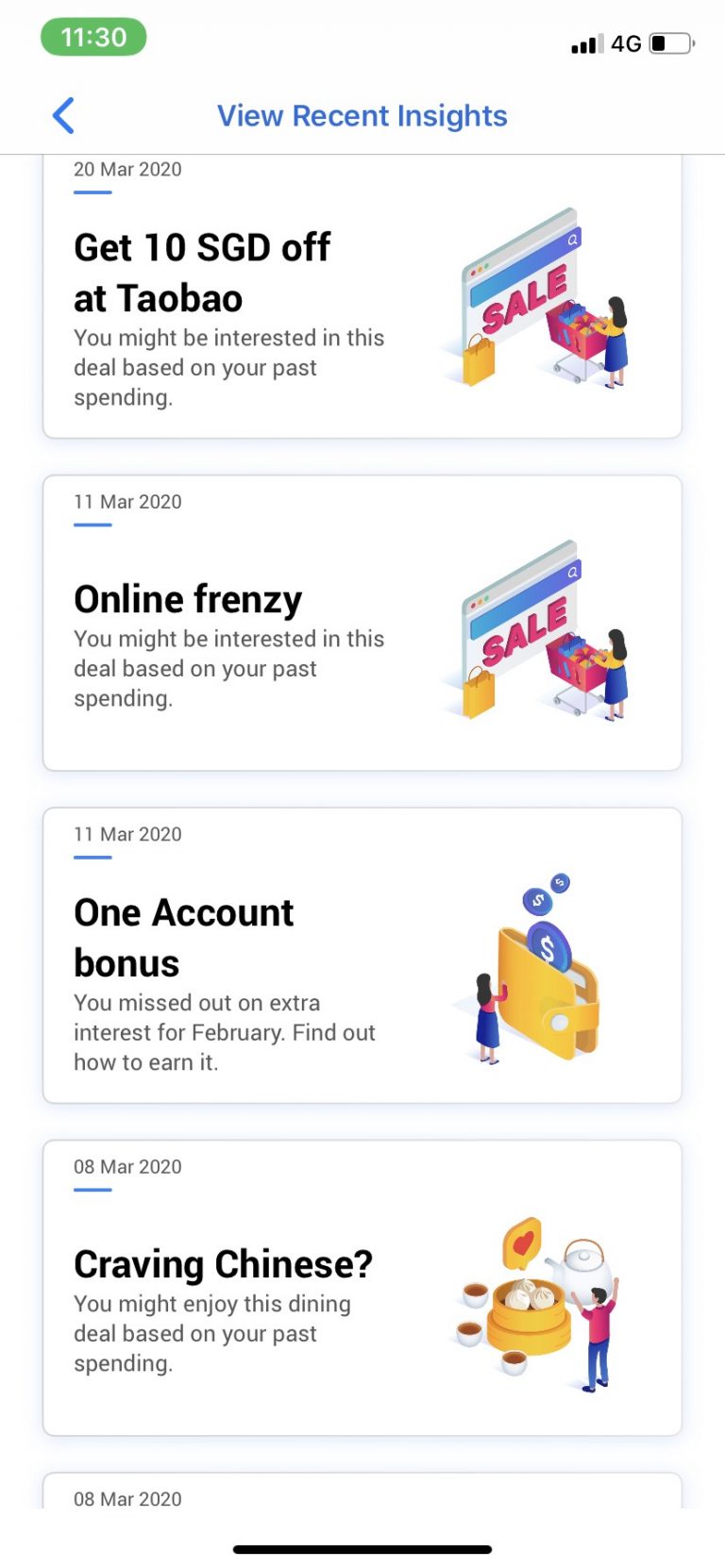 "Without a doubt, the custom insights that were devised specific to the customers' behavior and derived via transactions, coupled with an understanding of the local nuances to drive towards the goal of hyper-personalization, delivered conversions that were are a lot higher compared to the off-the-shelf, albeit a smaller reach," said the Engagement Lab team at UOB Digital.
"Personetics' powerful AI-driven solutions enable UOB to take a giant leap forward in having meaningful digital conversations that help customers make better financial decisions," said the Engagement Lab team. "We are continuing to build our evergreen custom insights repertoire to drive engagement through hyper-personalization, testing and learning about our banking customers' preferences over time."