October 25, 2021
SMB Digital Banking: How Banks can Become Business Partners to their Customers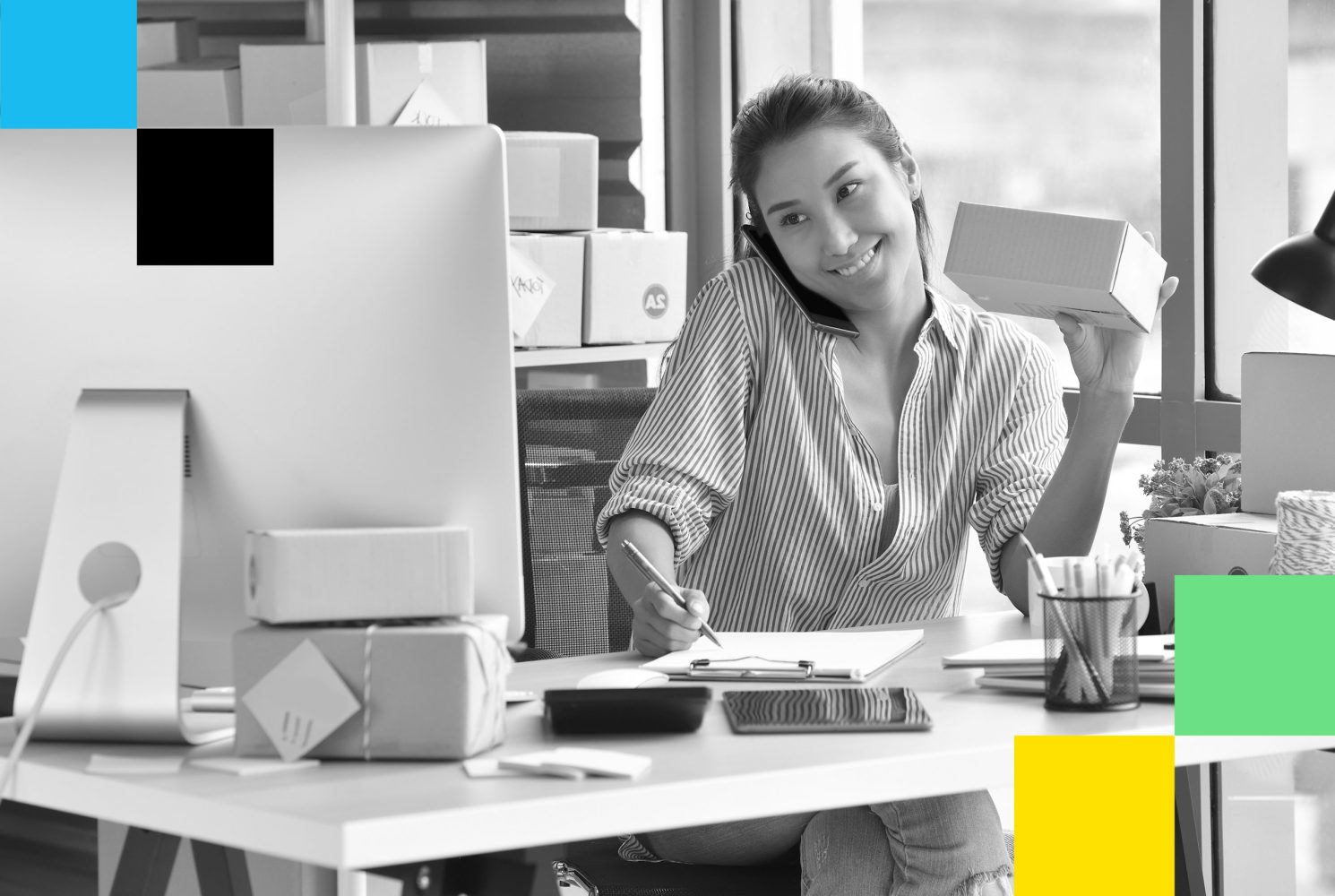 Confluent forces are reshaping the small to medium-sized business (SMB) banking market. Banks are being increasingly threatened by new competitors who are effectively engaging with SMB customers to help manage their finances, and data-driven personalization is the new battleground for banks. The pandemic also is acting as a catalyst for a new focus on SMB banking through digital touchpoints, especially data integration for business insights, analytics, planning and management tools.
Data-driven personalization is the new battleground for banks, especially in the SMB banking space. SMBs have tended to be underserved and overlooked by traditional banks; now these business owners are receiving a higher level of attention from neobanks and fintechs like Novo and Square, and from larger, more established tech companies seeking to provide a more extensive array of financial services and payment solutions, such as PayPal and Intuit. Banks are vulnerable to losing customers to these new types of competitors that put personalization and engagement at the center of their offerings.
Banks must adapt to this new landscape to avoid losing revenues to challenger banks and other new competitors, as well as identify new opportunities for cross-sell, upsell and bigger lifetime customer value.  Data-driven personalization can help banks deepen their relationships with their SMB customers, by creating a holistic view of the customer's finances and recommending the right financial advice, products and solutions at the right time in the customer's journey. Especially for the unique needs and goals of SMB owners, banks need to reshape their services to anticipate customers' needs, deliver proactive insights, and deliver automated services and product-based advice. Instead of providing just a traditional banking relationship, banks need to upgrade their services to be more of a proactive business partner for their SMB banking customers.
Here is a closer look at some of the top trends driving the adoption of data-driven personalization for SMB banking, and how your financial institution can embrace these new opportunities.
Changing Needs of SMB Banking Customers: Digital First
The pandemic drove an acceleration of digital banking, with customers looking to go digital-first with more of their everyday banking transactions. Just as people have become more comfortable with digital banking tools in their personal finances, SMB owners are demanding a higher level of digital banking services that are focused on their specific needs.
But SMB customers have different needs from their banking relationship. They are becoming more digital, and are managing more of their business via cloud tools, such as cloud-based small business accounting software, or digital POS solutions. Today, SMB owners want banks to help them grow their business, help them be financially stable, help them save money and invest for the future.
Banks have an opportunity to not just offer products, but to serve as a business advisor to their SMB banking customers.
SMB owners want to know:
What financial resources does my business have?
How is my business doing financially?
What should my business do next to maximize my financial success?
Banks that can help SMB owners answer these urgent questions, and recommend personalized solutions and relevant offerings that help that business grow and thrive, will be more likely to win in the competitive landscape of SMB banking.
Open Finance: Banks at the Core of the SMB Banking Customer Relationship
SMB owners often struggle to truly understand a holistic aggregated view of their finances. They might have multiple banking relationships, multiple checking accounts, multiple savings accounts, retirement contributions for employees, their own personal retirement savings or investment accounts. For many SMB owners, not all of this data is ever available in one place or on one dashboard. Lots of SMB owners' financial data is contained in cloud accounting software tools, and might not be visible to their bank at all.
The opportunities of open banking and open finance are giving banks a new opportunity to get a complete picture of their SMB banking customer's financial lives, on a business and personal level. SMB owners want a curated approach to help them see their own finances, with real-time, personalized insights, and advice. The needs of a SMB owner are different from a typical consumer banking customer; SMB owners need everyday visibility into their business finances, such as holistic cash-flow analysis and supporting real-time, personalized insights and advice. There are significant opportunities for banks to serve as a more proactive, hands-on business partner to show SMB owners how their business is performing, and offer specific recommendations for the complex financial needs of the business.
Personetics believes that the bank should be at the core of the SMB banking customer's financial life. Just by analyzing the bank's own customer transaction data, banks can unlock valuable insights. But by going further into open finance, banks have an opportunity to integrate customer data from external sources like wealth management firms, mortgage companies, insurance companies, and pension funds to see the total picture of the SMB owner's finances.
Open finance gives banks the opportunity to invite customers to connect their external accounts. This lets the bank run different models, provide real-time personalized offerings with the right offer, the right APR, and the right financial solution for that customer's needs. It's not just about selling one particular product, it's about opening up a larger conversation with the customer and driving improvement in that customer's financial wellness.
The New Digital Banking for SMBs: Personetics Value Proposition  
The Personetics platform offers several key capabilities for SMB banking customers. We can work with the bank's own data, as well as partner with other financial data aggregators. The goal: create a holistic view of the SMB customer's finances to help the bank offer more relevant, helpful recommendations.
Personetics' SMB banking value proposition includes:
Dashboard: Helping SMB owners understand their own finances, cash flow insights, cash flow support, day-to-day personalized alerts and recommendations.
Financial-Driven Insights: Personetics can help the bank identify specific insights about each SMB customer, such as increases in income, recommendations to manage cash flow, and more.
Automated Programs: SMB owners need specific guidance and advice for such financial goals as saving for taxes, withholding payroll, managing sales tax payments, and more. Personetics can make these actions automatic with automated programs.
Lending Support: Personetics can help banks identify SMB customers who will be eligible for small business loans, lines of credit, invoice finance offers, and more.
Data-Driven Personalization: Specific Use Cases and Insights
Here are a few examples of how Personetics' data analytics can help banks offer a more robust level of service to SMB banking customers:
Business spending increase: if an SMB has started to spend more money than usual on Office Expenses, the bank can recognize this and show their customer the latest spending trends, alert the customer to possible excessive spending, and recommend changes that the customer can make to manage their spending.
CFO in your pocket: Banks can help SMBs monitor cash flow with details about business income, delayed deposits, monthly expenses, forecast possible balance issues, cash flow control insights, forward-looking estimates of cash flow, and more. Personetics helps provide the SMB owner with specific cash flow visibility and understanding across multiple bank accounts.
Insights for cloud accounting software: for SMB owners that work with cloud accounting tools, Personetics can help their bank to deliver deeper cash flow predictions, cash flow check-ins, and accounting snapshots, with visibility into business finances, unpaid invoices, inflows, outflows, and more. Our platform can also help banks provide specific product-based advice based on the SMB owners' unique financial needs, such as an invoice finance offer or small business line of credit.
Manage payroll activity: see a 30-day moving average of payroll activity to identify and highlight payroll changes.
Recommend a line of credit: SMB owners that have volatile cash flow and insufficient credit can be quickly identified and prequalified for a small business line of credit offer to help with cash flow smoothing.
Optimize debt: By analyzing cash flow data, banks can identify opportunities for their SMB customers to pay off or pay down outstanding debts.
When banks have data-driven personalization, they can go deeper into their ability to understand the SMB owner's business. For example, a business might be on track to receive scheduled payments from Xero or have an overdue invoice from a customer who usually pays on time. Personetics can help banks identify these situations and say to their SMB customer, "You might not be able to cover this invoice that you're supposed to pay in a few days; we can provide you with a real-time invoice finance offer."
Data-driven personalization helps banks get smarter and more proactive at knowing their SMB customers, and supporting those customers with real-time advice and recommendations that are specific to the business's particular issues.
Evolving the Banking Relationship for SMB Customers
Personetics believes that the relationship between banks and their customers is changing from a transaction-based relationship to a holistic view of the customer's finances. And this is especially important for SMB owners because they often have more complex needs.
Here is how Personetics' comprehensive platform can help banks capitalize on the new opportunities of SMB digital banking and build deeper long-term customer relationships:
Data Enrichment Services: By analyzing your own bank's customer transaction data, Personetics helps you enrich that data and develop financial maps for each customer's unique transaction history and patterns. We do this in real-time, for any market, using internal or external data sources.
Customer Engagement: The next step for banks is to be able to proactively reach out to each SMB customer with the right offering at the right time. Some banks don't really know their SMB customers well enough; the SMB owners get hidden within retail banking. Some SMB customers are solo entrepreneurs who have different needs from a larger business; they might not be well-served by the traditional suite of business banking products. Personetics helps banks get the right insights, in real-time, to provide relevant recommendations and higher-level support to these SMB customers on a day-to-day basis – such as recommending business loans and lines of credit, identifying opportunities to manage invoices or pay off debt, and more.
Financial Wellness Automation: SMB owners have more complex financial needs than employees, such as having to manage payroll, withhold money for taxes, and make contributions to their own retirement savings. Personetics can help banks automate the financial wellness of their SMB customers, such as automatically saving a portion of business income for taxes, setting savings goals, and more.
Open Finance: Personetics can help banks integrate data from external sources, such as cloud-based accounting software, wealth management firms, alternative lenders, and other companies that serve small businesses. The future of SMB banking is going to look more like Novo, which lets SMB owners easily integrate their business bank account with their cloud-based small business services and tools such as QuickBooks, Shopify, and Stripe. By embracing open finance and integrating data from external sources, banks can create a holistic view of the SMB owner's finances, and help their SMB customers on an even deeper level – as business owners and as individual savers, borrowers, and investors.
Embracing the Inevitable Future
We believe that data-driven personalization is inevitable. It's exactly what banks need now, it's what SMB banking customers are demanding. Banks need to move fast to embrace the opportunities of this moment. By providing data-driven personalization, banks can know their customers better, and ultimately differentiate themselves in the market by knowing how to sell to their own customers, deepen their customer relationships, and build lifetime customer loyalty.
Ready to learn more? Sign up for our live webinar on October 28 with research and insights from our partner Celent, on "How to Outperform in SMB Digital Banking." Register here. 
Want to explore how your bank can harness the power of AI to engage and serve customers? Request a demo now
Latest Posts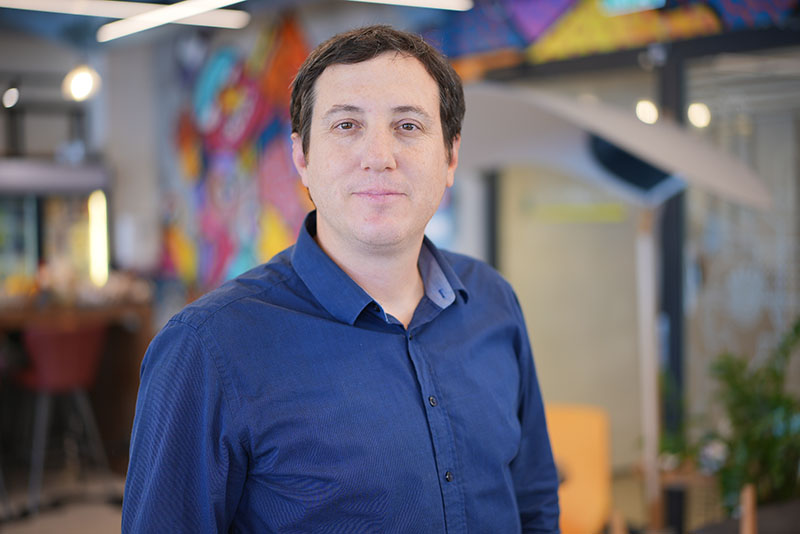 Dorel Blitz
VP Strategy & Business Development
Dorel Blitz brings over  thirteen years of experience in global strategy and business development in the financial services industry. Dorel joins Personetics from KPMG, where he headed the Fintech sector at KPMG Israel and is a member of the global Fintech practice. In this role, Dorel was instrumental in establishing KPMG's collaborative relationships with global financial institutions and leading Fintech companies including Personetics. He also acted as a subject matter expert and led advisory projects involving digital transformation strategies with financial services organizations. Prior to joining KPMG, Dorel led the Innovation & Fintech practice at Bank Leumi, and earlier in his career, he headed the banking & finance division at global research firm Adkit.