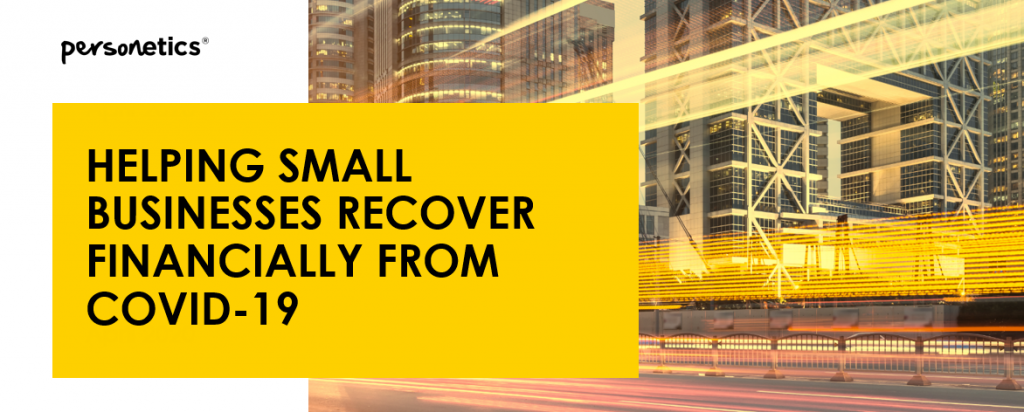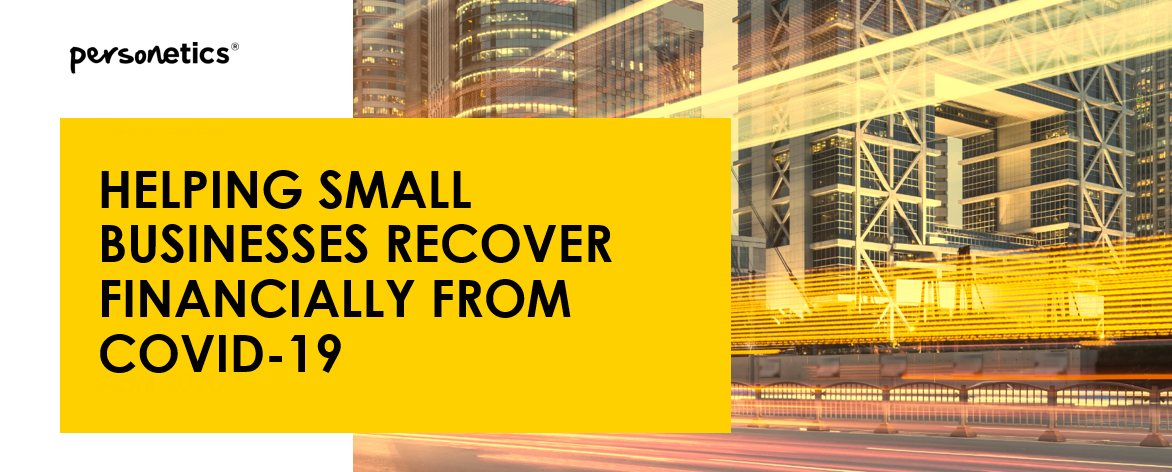 From an economic standpoint, we know the current financial downturn will far outlast the health crisis. Financial recovery will take time and require discipline.
Unfortunately, small business will be among the most impacted by sustained loss of income.
The financial services industry is taking major steps to ease the financial stress on small business customers. Like bank partners, Personetics is dedicating time and resources to ensure bank customers receive the guidance and support they need to recover.
How we can help
Ensure customers have access to all their banking services digitally
Recognize customers impacted
Deliver relevant financial relief options to customers impacted
Offer smart recovery solutions
Check out these additional resources
[Blog] [Webinar Replay] Leveraging Personetics Insights to Help Reduce Customer Anxiety and Secure a Better Financial Recovery