November 30, 2021
Why Banks and B2C Companies are Embracing Carbon Footprinting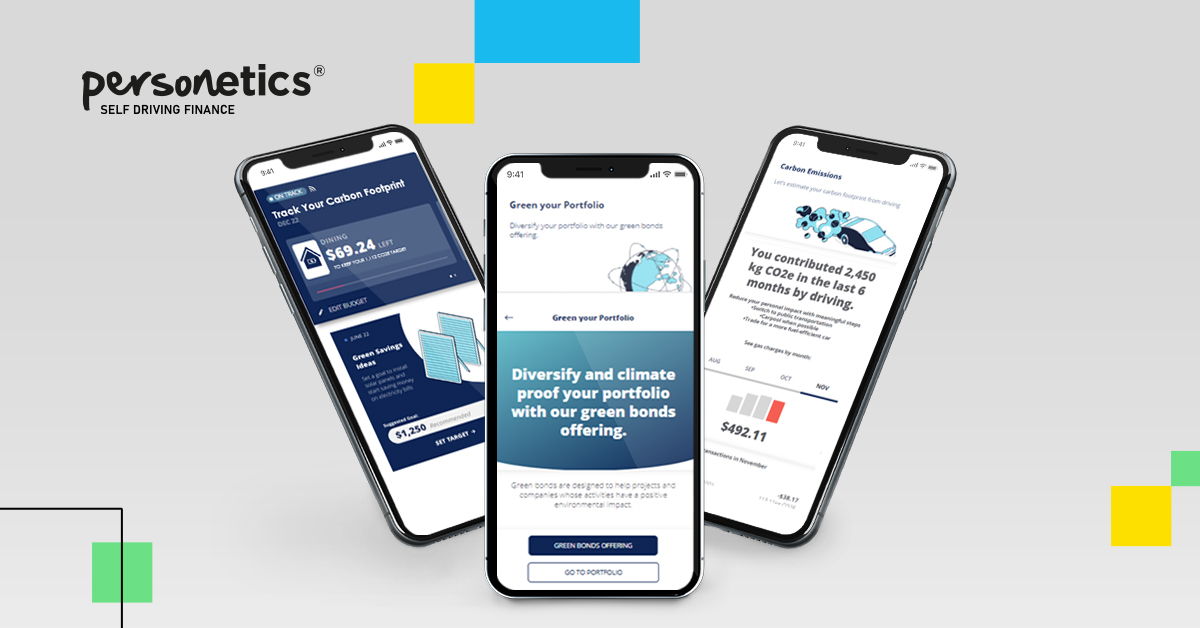 Climate Change is top of mind for consumers worldwide, as world leaders have gathered in Glasgow for the COP26 climate summit. Banks are seeing strong, growing demand for green banking products as part of their overall Corporate Social Responsibility (CSR) efforts.
Personetics has recently launched the availability of Carbon Footprint Tracking data analytics tools, as part of our Personetics Engage offering. Along with Personetics, there is a larger trend of financial institutions empowering consumers to be more climate-friendly with their everyday purchases and investment decisions.
Carbon Footprinting for Consumers: Examples
There are a few recent examples of financial institutions and other consumer-facing companies offering carbon footprinting solutions:
Why Banks Need to Embrace Carbon Footprinting
Consumers are raising their expectations for what they want to see from banks and other companies on Environmental Responsibility. By offering carbon footprinting tools, banks can demonstrate that they're aligned with their customers' personal priorities, and help build customer loyalty.
ESG products and green banking solutions also tend to be popular with mass affluent customers and can be a point of entry to attract these customers for higher-value banking relationships, investment products, advisory services, and more.
Be a Trusted Advisor on Clean Spending
We are in a critical moment where customers are looking for companies who understand their values and priorities, and who show leadership with visible actions on CSR and climate change. Banks have a big opportunity to deploy carbon footprint tracking as a way to build trust with customers, to show customers that they can help manage their financial lives in a way that aligns with the customer's personal values. Showing a customer their personal carbon footprint, offering relevant insights and advice, and recommending ESG products at the right time can be part of deepening their banking relationship and being the customer's trusted advisor.
Is your organization ready to learn more about Carbon Footprint Tracking and how to drive green banking innovation for your customers? Talk to Personetics today.
Want to explore how your bank can harness the power of AI to engage and serve customers? Request a demo now
Latest Posts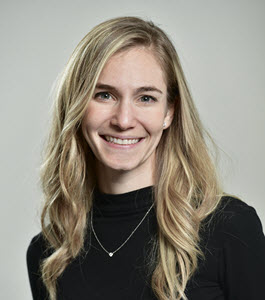 Nicole Meyers
VP Strategic Account Management
Nicole brings over a decade of experience in consumer banking strategy and operations. In her role, Nicole is responsible for building and growing client relationships, ensuring each project achieves impact. Prior to joining Personetics, Nicole was a consultant at McKinsey & Company, where she advised financial services clients on digital enablement, regulatory compliance and strategic planning. Nicole led the World Economic Forum's initiative to promote global financial inclusion, in partnership with the World Bank Group. Nicole also served as the Director of Strategic Partnerships at Grameen America, a micro-lending credit union, where she built and managed savings programs with Wells Fargo, Citibank and Capital One. Nicole holds a B.A. in International Relations from Bucknell University.