March 20, 2017
Personetics Awarded Patent for Breakthrough Data-Driven Interpretation of Customer Intent to Power Financial-Savvy Chatbot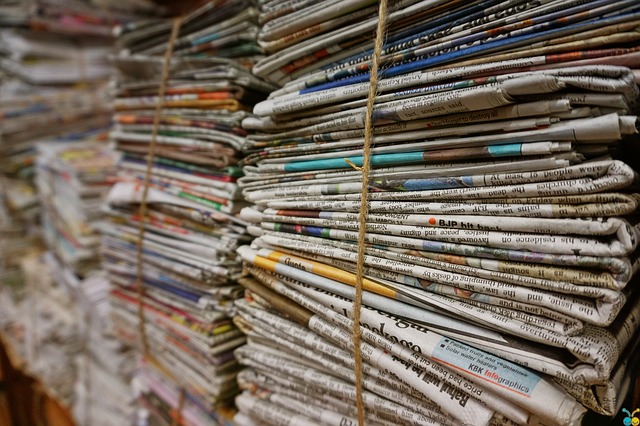 Real-time analysis of customer data allows the Personetics Chatbot to anticipate customer needs, accurately respond to service requests, proactively offer personalized guidance, and execute tasks to help customers manage their finances
March 20, 2017 – New York, NY – Personetics, the leading provider of cognitive applications for the financial services sector, today announced that it was awarded a patent for its innovative approach to conversing with a chatbot, offering superior interpretation of customer intent.
Using real-time analysis of customer data combined with high-quality Natural Language Understanding, the Personetics Cognitive Chatbot is able to interpret customers' intent in the context of their personal financial situation, conducting an intelligent conversation that accurately responds to service requests and proactively offers personalized guidance.
For example, when a customer asks about overdraft options, the Personetics chatbot is able to interpret the question in the context of the person's account status at that moment, such as current funds available and whether overdraft protection is in place. Using predictive analytics capabilities, it would even consider whether the account is expected to be overdrawn in the coming weeks and tailor the response accordingly.
Financial Institutions Are Bullish about Chatbots
A recent survey conducted by Personetics shows that almost half of the financial institutions surveyed have active chatbot projects in place, and more than three quarters expect it to be a viable commercial solution within the next two years. In fact, over the past several months, several financial institutions including Bank of America, Capital One, and BRD Groupe Société Générale have already announced their plans to launch a chatbot solution.
Celent analyst Kelley Byrnes sees a similar trend: "In the next 12 months, we will likely see many of the largest consumer banks rolling out new chatbots within their consumer banking and wealth management arms. This could be a major turning point as these financial institutions begin to catch up with leading technology companies, making the transition from testing to implementation of chatbots in order to deliver their customers with the most customized experience possible."
Data Is a Critical Component for Helpful Customer Interactions
While financial institutions see the chatbot as an opportunity to engage customers in natural conversations, they also face the risk of creating an experience that falls short of customer expectations. Without a good understanding of the customer situation, even the best natural language processing model may fail to adequately address customer needs. When dealing with financial matters, the bar is quite high – accurate understanding of the customer intent and needs in the course of an interactive conversation requires real-time analysis of transaction and account information – as relaying information that is not 100 percent current can be misleading and damage the reputation of the bank.
"Natural Language Understanding is a necessary requirement for any bot that is currently being built, but it's not sufficient on its own to truly be helpful to the customer," said Danny Vatnik, Chief Technology Officer at Personetics. "In order for a bot to deliver value, it must be combined with real-time data analysis to provide an accurate picture of the customer's financial situation and needs. Without the data, it's like having a banker that can speak the language of the customer, but doesn't understand how banking works or what the customer financials look like."
Financial Domain Proficiency is Key to Quality Conversations
The Personetics Cognitive Chatbot is a white label solution used by financial institutions to interact with their customers in a personal and conversational manner across all digital channels – web, mobile, as well as messaging applications such as Facebook Messenger and personal voice assistants such as Amazon's Alexa.
In addition to advanced Natural Language Understanding (NLU), Personetics has extensive domain-specific capabilities embedded into the conversation models used by its chatbot. Large data sets from financial services transactions are used to train and test the Personetics NLU model, achieving superior results compared to chatbots powered by generic NLU models that have not been proven with financial services customers.
"A banker or customer service representative needs expertise to be as effective as possible; so do chatbots," said Dan Latimore, Senior Vice President of Celent's Banking. "Deep knowledge of the personal finance domain is critical if chatbots are going to deliver the kind of customer experience that will engage customers and help them live better financial lives."
To learn more about the Personetics Cognitive Chatbot solution:
https://personetics.com/personetics-anywhere-chatbot/
About Personetics
Trusted by millions of customers, Personetics' Cognitive Financial Services Applications provide personalized guidance, conversational self-service, and automated self-running programs that help customers reach their financial goals.
Combining built-in financial intelligence and conversational proficiency with advanced cognitive capabilities, the Personetics framework is able to engage in natural conversations and knowledge-rich interactions, execute tasks on behalf of the customer, and constantly adapt and improve based on prior behavior. Ready-to-deploy within existing digital channels and across popular messaging platforms, Personetics' Cognitive Financial Services Applications enable financial institutions to take a leadership position by delivering a highly engaging branded customer experience, reducing the cost of service, and increasing share of wallet with innovative new products and services.
Led by a team of seasoned FinTech entrepreneurs with a proven track record, Personetics has been named a Gartner Cool Vendor, a Top Ten FinTech Company by KPMG, and a Top Ten Company to Watch by American Banker.
For more information, visit https://personetics.com.
Want to explore how your bank can harness the power of AI to engage and serve customers? Request a demo now
Latest Posts