Akbank Partners with Personetics to Boost Customer Engagement and Sustainable Revenue Growth
In today's competitive environment, financial institutions must embrace technological advancements to remain competitive and relevant in the industry. Akbank has embarked on a transformative digital journey that has revolutionized their customer experience and led to the following results: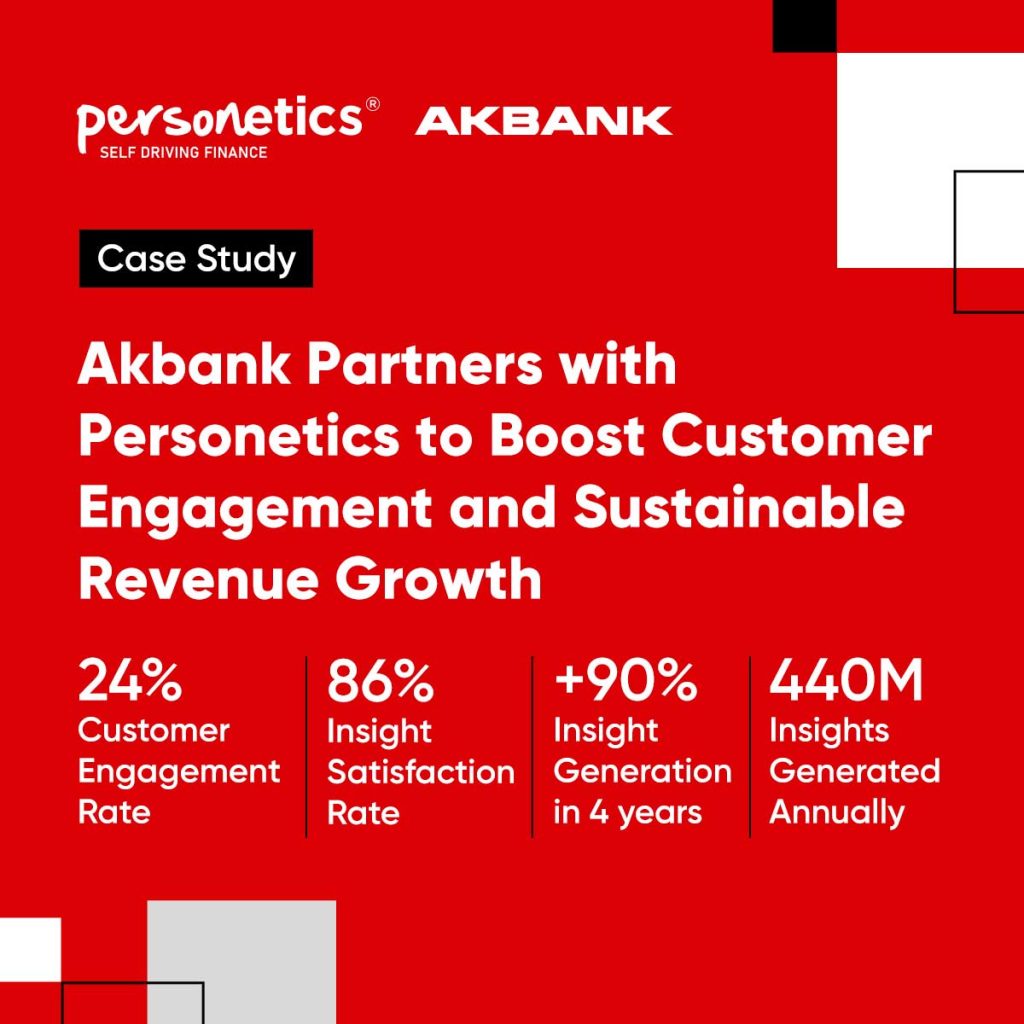 24% Customer Engagement Rate
86% Insight Satisfaction Rate
+90% Insight Generation in 4 Years
440M Personalized Insights Created Annually
Read the full case study to gain valuable insights into how Personetics helped Akbank on its journey to digital transformation.
If you would like to explore how Personetics can assist your financial institution in driving similar results, please contact us for a complimentary consultancy session with one of our experts.