Personalized Insights to Enable KBC's Client Dreams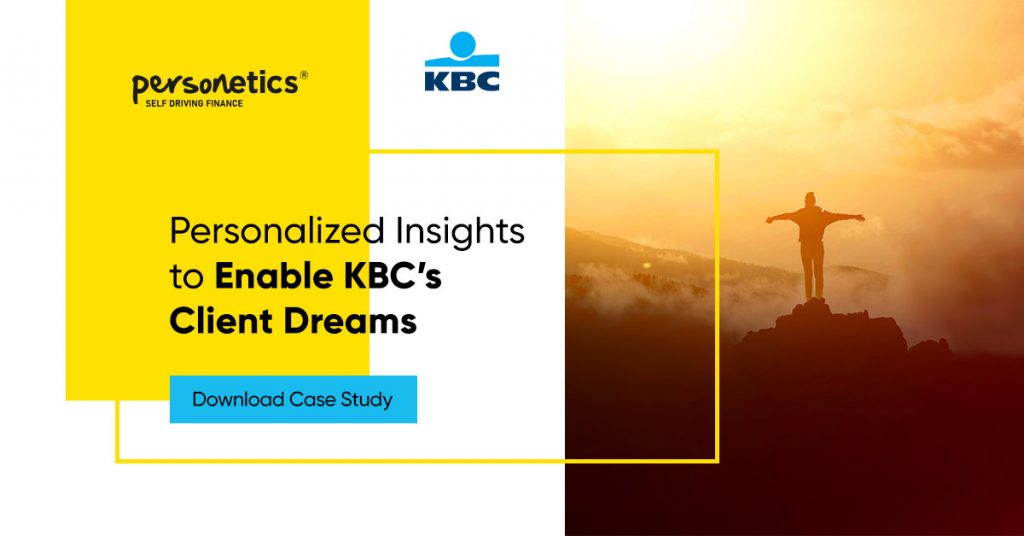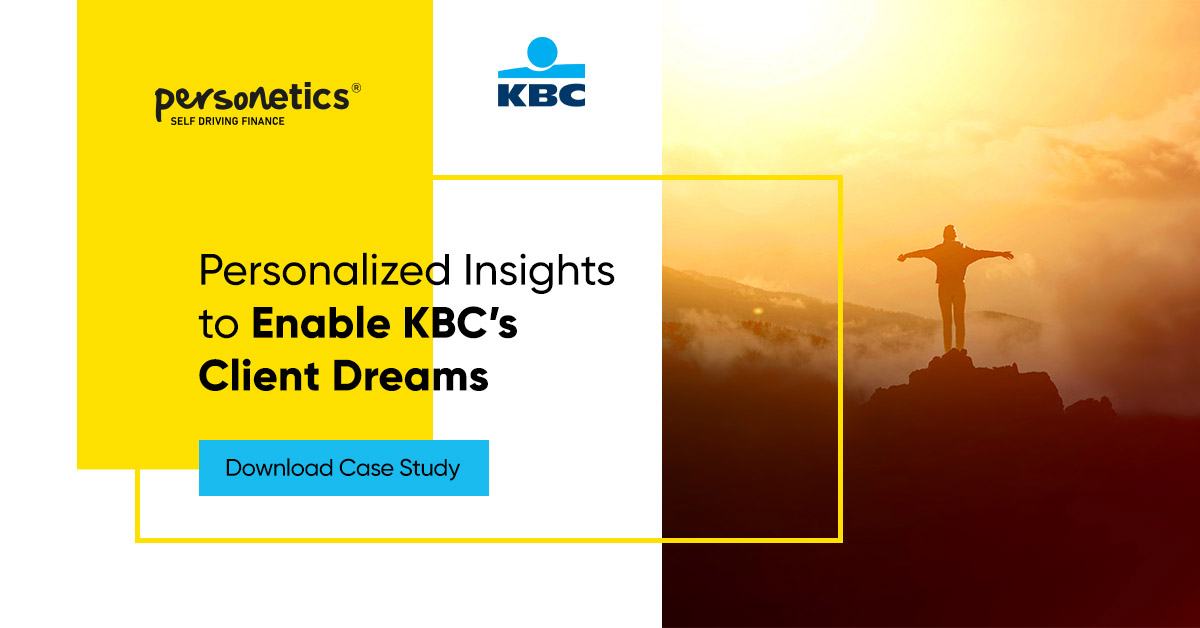 KBC Bank implemented a multi-lingual rollout of Personetics' Engage business solution on their mobile channels.
With Personetics' Engage solution, KBC Bank saw a rise in engagement, including higher opt-in rates and session use above industry benchmarks, with a 95% satisfaction rating.
Take a detailed look at how KBC Bank dealt with these challenges in the Case study which covers how:
KBC Bank increased mobile customer engagement by developing a mobile-first engagement to meet omnichannel demands
The financial wellbeing of KBC Bank clients increased through proactive mobile 1st communication
Time-to-market was accelerated by leveraging proven use cases and insights.
The bank's differentiated their PFM value proposition by designing custom insights without the need to develop them manually
KBC Bank leveraged an agile end-to-end platform to adapt to changing client demands.