Serving Your Bank Customers Wherever They Are – Facebook Messenger, Amazon's Alexa, Siri, and more
Techcrunch recently said: "Facebook messenger's chatbots will have a significant impact on banking, as a majority of banking services could be automated through simple chat request like 'what is my daily spending limit until my next paycheck' or 'approve and pay my outstanding bills'".
Like it or not, your bank customers spend much more time on their messaging app than they'll ever spend on your bank's app.

With Facebook, Amazon, and Apple opening up APIs to third party bots and adding security layers to their messaging platforms, the writing on the wall is clear:
Bots are the new apps.
Watch the 30 minute webinar and see how your bank can use these newly-opened messaging channels to engage and serve millions of customers in an interactive channel they are already familiar with.
Speakers
David Sosna
Co-Founder and CEO
Personetics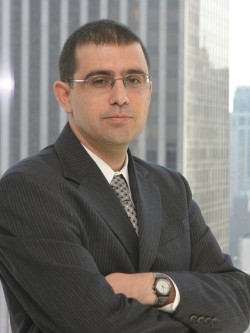 David has more than 20 years' experience in the financial services arena. As co-founder and CEO of Personetics, he is responsible for the overall growth strategy of the company. Prior to Personetics, he was co-founder and chief executive officer of Actimize, the leading provider of financial crime, risk and compliance solutions. Under his leadership, Actimize was recognized as a global leader in the financial services market, and was acquired by NICE Systems in 2007.